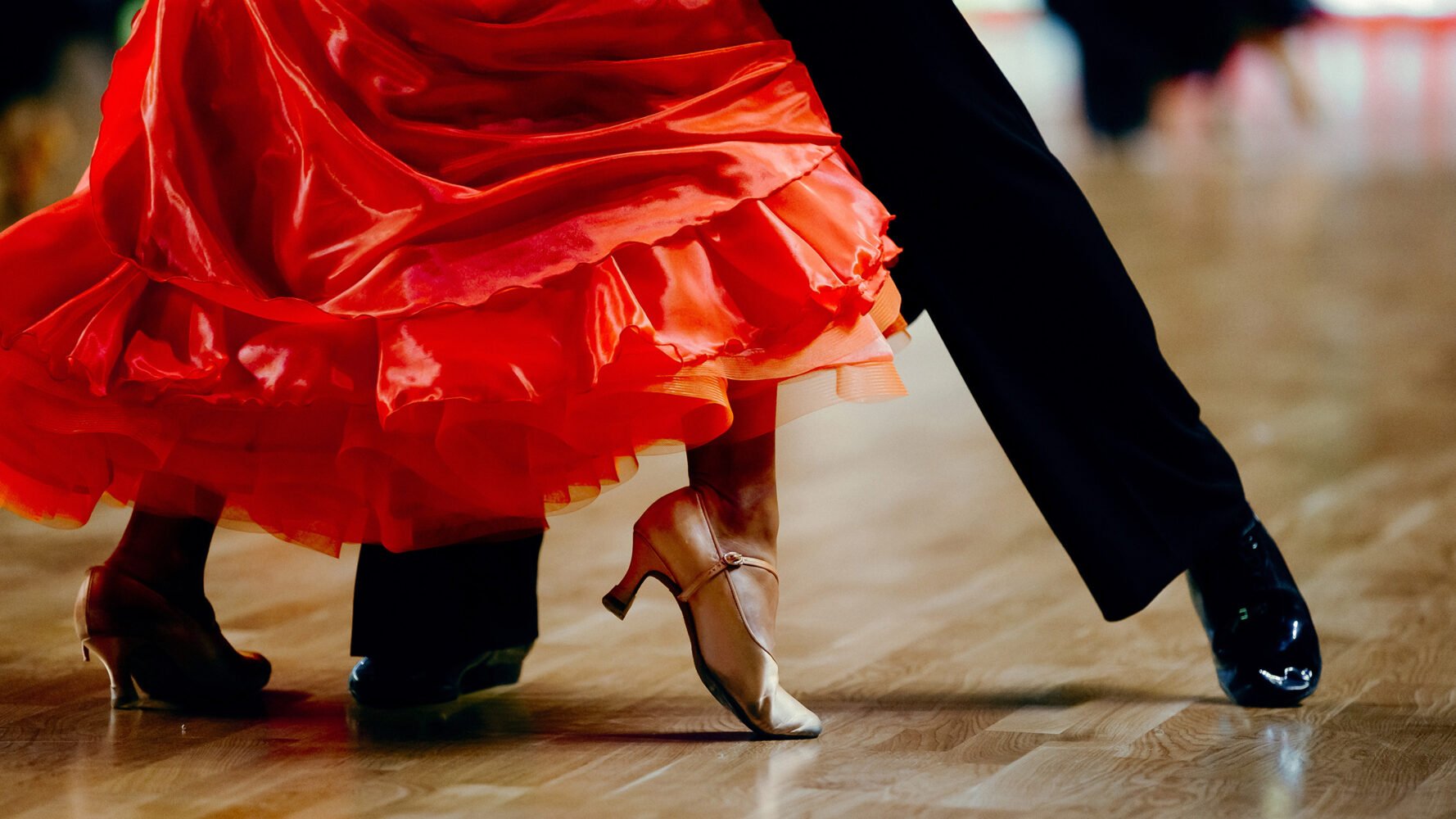 Think classical music is stuffy and boring? Think again! Put on your dancing shoes, turn up the volume, and get ready to groove with our playlist of classical dance music!
This ain't just your average classical dance playlist: you'll find new pieces and old grooves alongside some of the most standard waltzes and tangos. These pieces are guaranteed to get your feet tapping… and show you just a taste of how much variety classical music truly has.
Whether Strauss or Shaw, we know this playlist will help get you footloose! [Jump to playlist]
Here is a guide to some of the styles of dance presented in this playlist:
While popular in Mexico and Puerto Rico as well, the danzón dance originated in Cuba during the 19th century. It is a slow, formal dance where dancers crafted choregraphies around polyrhythms and syncopated beats. The dance as it is known today is attributed to composer Miguel Faílde Perez.
The Juba Dance was first created by Africans enslaved in the Caribbean islands. It integrates stomping and slapping or clapping alongside dance movements and often singing. After the Stono Rebellion of 1739, drums were banned out of fear that slaves were using them to communicate; the slaps and claps of Juba were used to replace the drum patterns.
Now synonymous with dance, the word "mambo" was initially used to describe a type of improvised Cuban music. In the 1940s, Pedro Perez came up with the steps for our contemporary mambo today, advertising it as a wild, freeing, and sexy type of dance.
A mazurka is a musical form based off of Polish folk dances in triple meter. The Polish folk dance "mazur" (the most characteristic Polish dance) is defined by an accent on beat two rather than beat one. The other two Polish folk dances that influenced the mazurka are the slower "kujawiak" and the faster "oberek".
A minuet is a formal dance in triple meter, popularized during the 1600s in the French courts, and especially favored among composers during the Classical period. The dance's slight, elegant step on a downbeat and simple pattern make it a relatively easy dance to learn as well.
The "peat dance" is a nickname referring to a type of Danish reel wherein men would dance around pieces of peat. It is full of energy and originates from the Roskilde area of Denmark, though nowadays, it is more common to see folks dance the "peat dance" around their dance partners rather than organic matter.
In the 1890s, ragtime music was quickly spreading from the Southern United States to the whole country. Young folks were looking for new dances to accompany the wave of new music: so, ragtime dances were born. Some of the most popular dances included the one-step, Grizzly Bear, and Turkey trot among others.
Swing is a style of social dancing created in the United States during the 1920s. What started as a simple kick-ball-change pattern quickly developed into a wild, flashy dance to show off increasingly more acrobatic feats.
Initially banned in the US for being too sensual, the tango is a ballroom dance originating from Bueno Aires, Argentina. The dance is a decidedly romantic one: while differing forms of tango each have distinctive flairs, all of them incorporate slow movements, intense eye contact, and playing with audience expectation.
Waltz is an umbrella term used to describe triple-meter dances. The dances vary from modest courtesies, to swirling folk styles and elegant ballrooms. No matter the style of waltz, it is usually characterized by a strong accent on the downbeat.
---
---