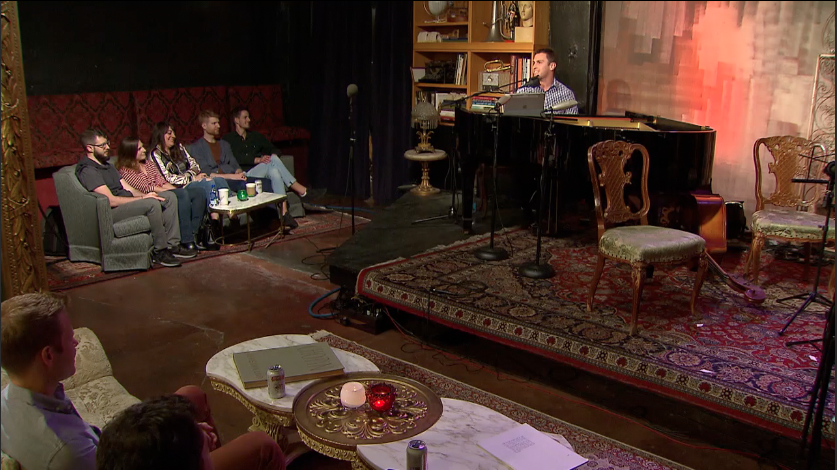 The WFMT Cabaret is a new series that brings together diverse artists for performance and broadcast before a live audience.
The first WFMT Cabaret, in fall 2016, was at the Uptown Underground, a burlesque longue in Chicago's Uptown neighborhood. Composer, musician, and WFMT announcer Robbie Ellis hosted from the piano, and was joined by KAIA String Quartet, singer Bethany Thomas, and storyteller Jack Zimmerma.
In January 2017, actress and singer Hollis Resnik hosted an evening of music and spoken word around the theme "If on a winter's night a traveler…" at Pregnant Buffalo Lounge, a subterranean space at the Chopin Theatre. The evening featuring performances by pianist Vassily Primakov, actress McKenzie Chinn, folk ensemble Foiled Again, and music director Doug Peck.
In April 2017, the event brought together two Chicago-based ensembles, the band Big Sadie and the Kontras Quartet. Robbie Ellis returned to share some comedic compositions of his own.
Enjoy highlights from WFMT Cabaret events below.