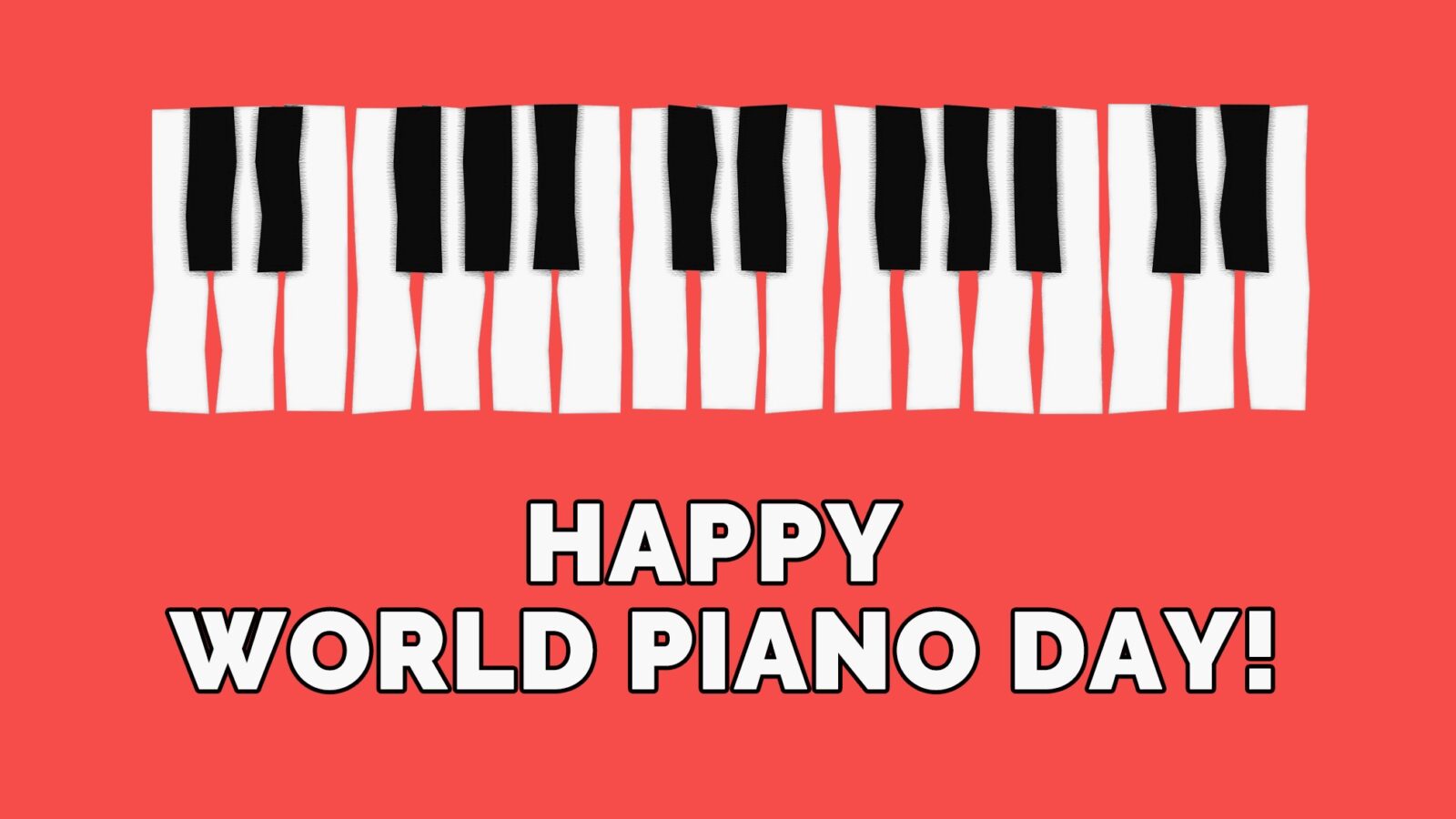 Today is World Piano Day! That's because it is the 88th day of the year, a neat tie-in with the number of keys on a standard keyboard (on non-Leap Years, the holiday customarily takes place on March 29.) In celebration of the versatile, ubiquitous instrument, we're sharing some of the finest piano performances and articles on the internet!
---
Esther Lee & Sung Chang — Liszt: Hungarian Rhapsody No. 2 in C-Sharp Minor
The husband-and-wife duo performs one of Liszt's most celebrated and recognizable pieces.
---
---
Math in Music — The Devil in Music
This installment in our latest digital series looks at the tritone, or "the devil in music," and what that has to do with math and Bach's Well-Tempered Clavier.
---
---
Alon Goldstein — Scarlatti: Sonata in C Major
As part of a performance on WFMT's Impromptu, Alon Goldstein performed three Scarlatti sonatas.
---
---
One of the instrument's foremost ambassadors talks about the importance of music education.
Kimberly Han plays Bach, Haydn, and Chopin
Rising pianist Kimberly Han — who was herself a 2016-2018 Lang Lang Scholar — gave a dazzling concert culminating in Chopin's triumphant Andante spianato et grande polonaise brillante.
---
---
Michael Moricz on the legacy of Mister Rogers
Now a pianist at Joffrey Ballet, former Mister Rogers' Neighborhood music director Michael Moricz speaks about the indelible legacy of the beloved TV star.
---
---
The virtuosic pianist explains the vast capabilities of his instrument.
Hilda Huang plays

Bach, Mozart, and Beethoven
In an October Dame Myra Hess Memorial Concert, pianist Hilda Huang gave a crisp, sensitive performance.
---
---
Duo Tal & Groethuysen
The piano duo performs one of the staples of piano four hand repertoire, Schubert's Fantasy in F Minor.
---
---