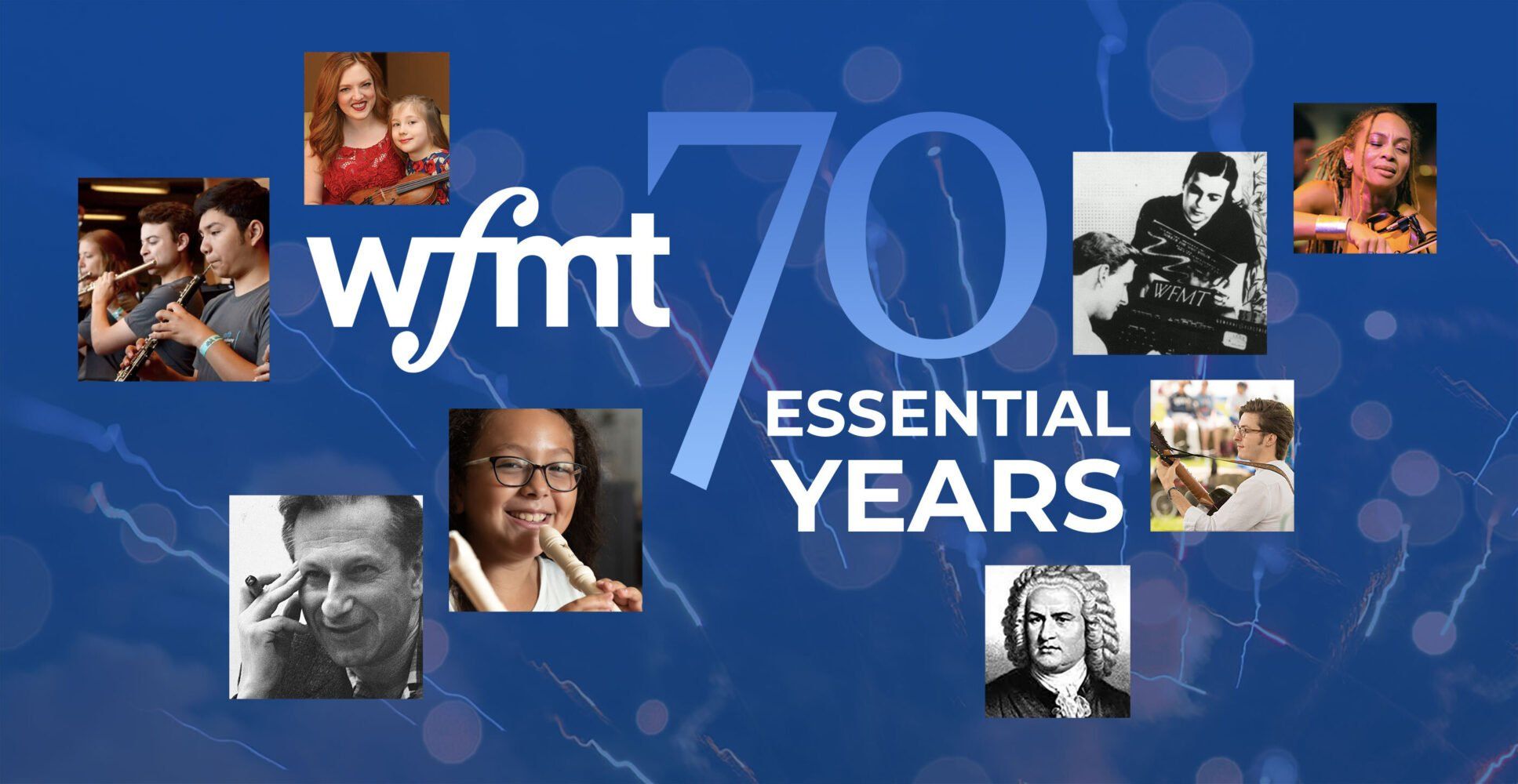 WFMT's 70th ANNIVERSARY DAY OF CELEBRATION
On December 13, 1951, WFMT made its debut on Chicago's airwaves. Founders Bernie and Rita Jacobs had a vision: to create a station they themselves could enjoy, respect, and share with others.
Today, 70 years later, this idea still guides WFMT, a world-renowned brand with a reputation as a champion of classical music that presents world-class performances from Chicago and around the world accompanied by enlightening context from its knowledgeable hosts.
In honor of our 70 years, WFMT will present a Day of Celebration on December 13, 2021 with a day of exciting performances featuring an impressive roster of special guests. Please find the schedule of performances below. During this all-day celebration, we will air and stream nine live audio and video performances from Northeastern Illinois University's "Jewel Box" Recital Hall right here on wfmt.com, on 98.7WFMT FM and on the WFMT app.
Thanks for listening to WFMT, and here's to the next 70 years.
Support WFMT's legacy and future: wfmt.com/support70
Gallery
Live starting at 10:00 am
Ravinia Festival/Steans Piano Trio – violinist Eunice Kim, cellist Oliver Aldort, and pianist Xiaohui Yang – will perform Brahms Piano Trio No. 2 in C Major, Op. 87
Hosted by George Preston, WFMT
4:00 pm
Chicago Symphony Orchestra's Lincoln Quartet – violinists Qing Hou and Lei Hou, violist Lawrence Neuman, and cellist Kenneth Olsen -- will play Mozart's String Quartet in D Major, K. 499
Hosted by Kerry Frumkin, WFMT
WFMT is founded
On December 13th, Bernard and Rita Jacobs, having pawned their car and luggage, acquire full ownership of a struggling station, now called WFMT. Broadcasting eight hours a day, they are the station's only staff: Bernie, the engineer; Rita, the announcer. Their vision: to create a station they themselves could enjoy and respect and share with others.
42 dollars
Following the station's first full month on air, advertisers are billed $42
Mike Nichols joins the station
Nichols, then a student at the University of Chicago, joins the station as an announcer, sharing the booth with Norm Pellegrini. Nichols would go on to enjoy a successful career in comedy and an Oscar-winning career in filmmaking.
Studs Terkel joins WFMT
Terkel's interviews become a weekday fixture through his retirement in 1997
The Midnight Special begins
The influential folk program continues to this day
Norm Pellegrini becomes program director of WFMT
He'd serve in the role until the 1990s
98.7 FM
WFMT switches its frequency from 105.9 Mhz to its current 98.7
Broonzy and Seeger
The first major remote taping of a folk music concert –Big Bill Broonzy and Pete Seeger at Northwestern University – is the first of hundreds to follow.
Wright, Sandburg, and WTTW
A discussion between Frank Lloyd Wright and Carl Sandburg simulcast with WTTW becomes the first collaboration between the two stations.
Daily programming now runs from 6:00 am to 1:00 am
WFMT offers its first multiplex stereo broadcast.
WFMT presents the first live concert series to be broadcast in stereo with the Fine Arts Quartet
"Born to Live," a Studs Terkel-hosted, Jim Unrath-co-produced documentary that still is aired every New Year's Day, is aired for the first time
The station begins 24-hour broadcasting
WFMT is the first station to broadcast a live concert with Dolby noise reduction, during a performance by the Fine Arts Quartet.
Andi Lamoreaux joins WFMT, kicking off a 52-year run at the station
An Award-Winning Lyric Opening Night
WFMT broadcasts an opening night performance from Lyric Opera of Chicago for the first time, live and in four-channel (quadraphonic) sound. The broadcast of Semiramide wins WFMT a Peabody award.
Shostakovich at WFMT
Dmitri Shostakovich visits WFMT as part of a trip to Chicago
From the Recording Horn
Andy Karzas resumes his From the Recording Horn series of rare vocal recordings, first heard in 1957.
Kerry Frumkin joins the station as an announcer
WFMT Radio Network founded
Originally called the WFMT Fine Arts Network, the effort was first focused on bringing Chicago performances to nationwide stations before expanding its scope.
WFMT and the CSO
The then-39-week CSO radio series is broadcast nationwide
WFMT broadcasts the first-ever Dame Myra Hess Memorial Concert
The series continues to this day
WFMT programs are first heard abroad
The station's live broadcast of Lyric Opera of Chicago's premiere of Penderecki's opera Paradise Lost is distributed throughout Europe
WFMT broadcasts the first live July 3rd concert from Grant Park.
WFMT becomes the first U.S. radio station to join the European Broadcasting Union
First offering – a live broadcast of the Chicago Symphony Orchestra heard live in the U.S., Britain, France, Belgium, Switzerland, Italy, Sweden and West Germany.
WFMT becomes the first station in the world to broadcast a new technology called a compact disc.
WFMT becomes the national distributor for the SF Symphony, the Canadian National Opera, and Orchestre symphonique de Montréal
Carl Grapentine joins announcing staff
Peter Van De Graaff joins WFMT
Dennis Moore joins WFMT
The Fine Arts Circle, the WFMT member support group, is formed.
Lisa Flynn joins WFMT
WFMT moves into a new wing of the WTTW building on Chicago's northwest side with the engineering staff creating the plans to accommodate the needs of a broadcast and production facility, featuring a larger and better music performance studio.
Studs Terkel retires
Terkel had joined the station in 1952
Andrew Patner becomes WFMT's critic-at-large and begins weekly "Critical Thinking" program
WFMT inaugurates new main antenna at the then Sears Tower, topping off at 1,541 feet above street level.
WFMT launches the Impromptu series, which gives local and visiting artists and ensembles an opportunity to be heard in "mini recitals" during peak listening times. Since its inception, over 500 artists and ensembles have been featured.
Andi Lamoreaux becomes WFMT music director
Princess Magogo, the first indigenous South African opera and the first opera with a libretto in the Zulu language is broadcast live from Durban, South Africa. The broadcast was heard on WFMT and on 150 stations throughout the United States. It was also live on state networks in 17 European countries. An estimated 4 million listeners heard the broadcast.
Exploring Music with Bill McGlaughlin debuts on WFMT and the WFMT Radio Network. Each weekly theme consists of five one-hour programs.
WFMT premieres The Best of Studs Terkel
The WFMT Radio Network along with WQXR/New York and XM Satellite Radio come together to broadcast three days of live music from the Mozart at 250 celebrations in Salzburg.
Free streaming launches on the WFMT website
Introductions, WFMT's weekly young artists program, launches
WFMT broadcasts the 16th International Chopin Competition from Warsaw, Poland
Host Candice Agree joins WFMT
Supreme Court Justice Ruth Bader Ginsburg visits WFMT
WFMT broadcasts the 17th International Chopin Competition from Warsaw, Poland
The Studs Terkel Radio Archive, a free digital platform housing many of Studs Terkel's over 5600 radio interviews, launches
Dennis Moore is named new Morning Host
Leonard Bernstein centenary
WFMT presents a day of programming composed, conducted, and inspired by Bernstein
George Preston becomes WFMT general manager
WFMT launches new programs: Soundtrack and Saturday Morning Listener's Choice
From the CSO's Archives: Maestro's Choice
With live performances on hiatus because of the COVID-19 pandemic, WFMT partners with the CSO for a new broadcast series.
Rich Warren retires as the host of The Midnight Special
Marilyn Rea Beyer becomes host of The Midnight Special
Andi Lamoreaux retires, concluding her 52 year tenure at WFMT
Oliver Camacho is named music director
He succeeds Andi Lamoreaux, who was at WFMT for more than 50 years and was music director for 20 years.
WFMT holds Day of Celebration to mark 70 years
From 10am to 7pm, WFMT invites you to an on-air celebration featuring memories, highlights, and live performances from some of Chicago's finest arts organizations
Stories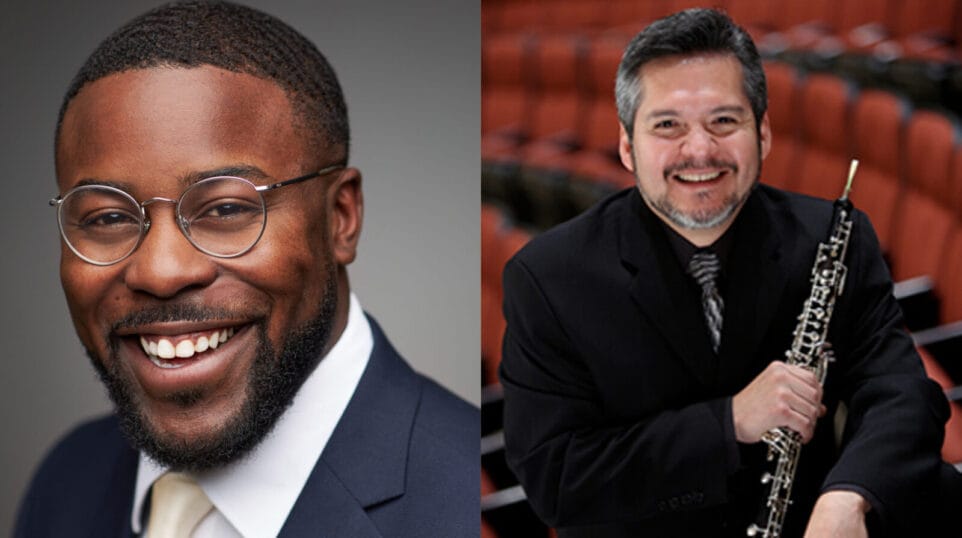 WFMT | February 9, 2022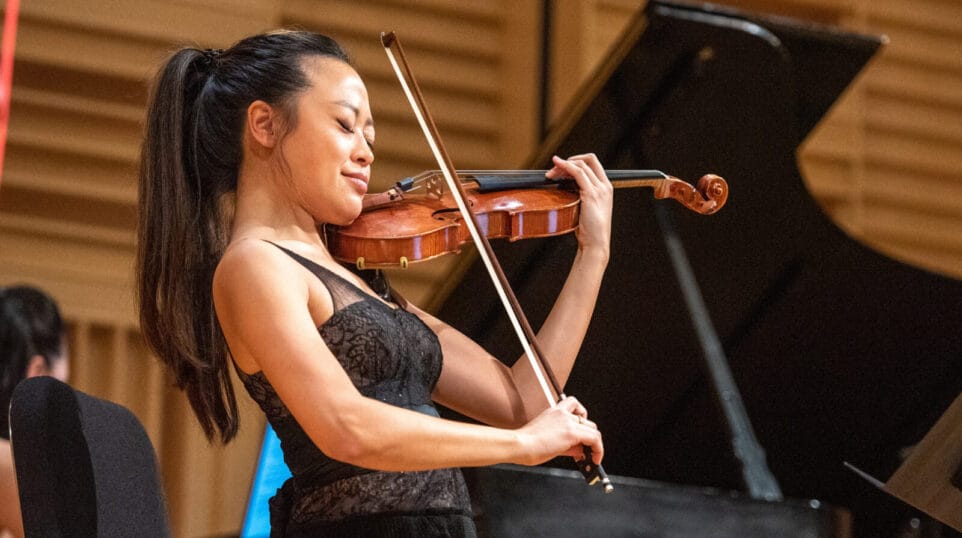 WFMT | December 22, 2021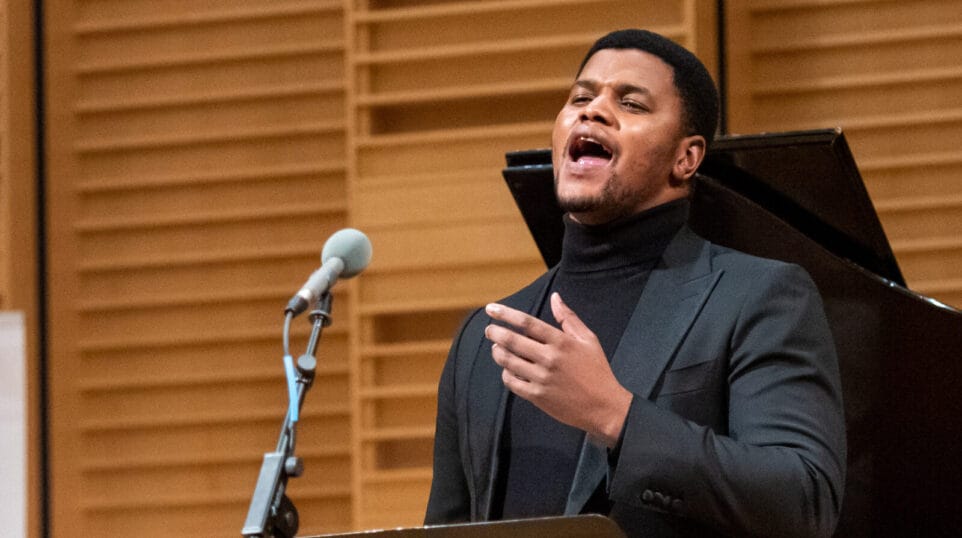 Keegan Morris | December 15, 2021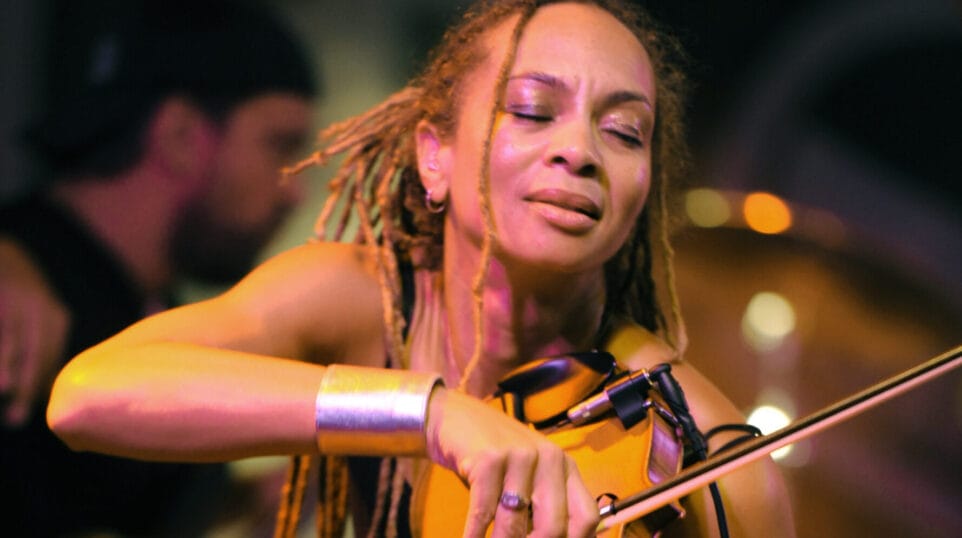 Keegan Morris | December 12, 2021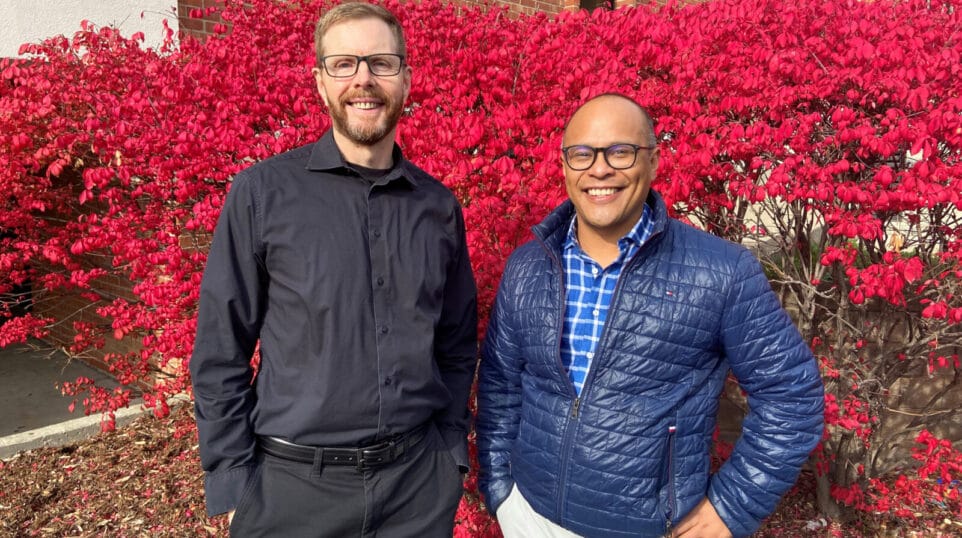 Keegan Morris | December 3, 2021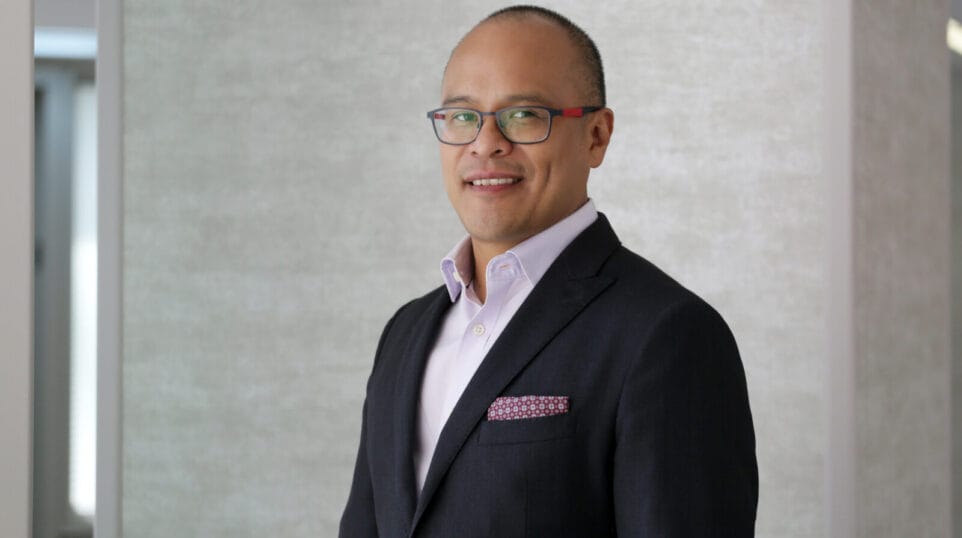 WFMT | October 11, 2021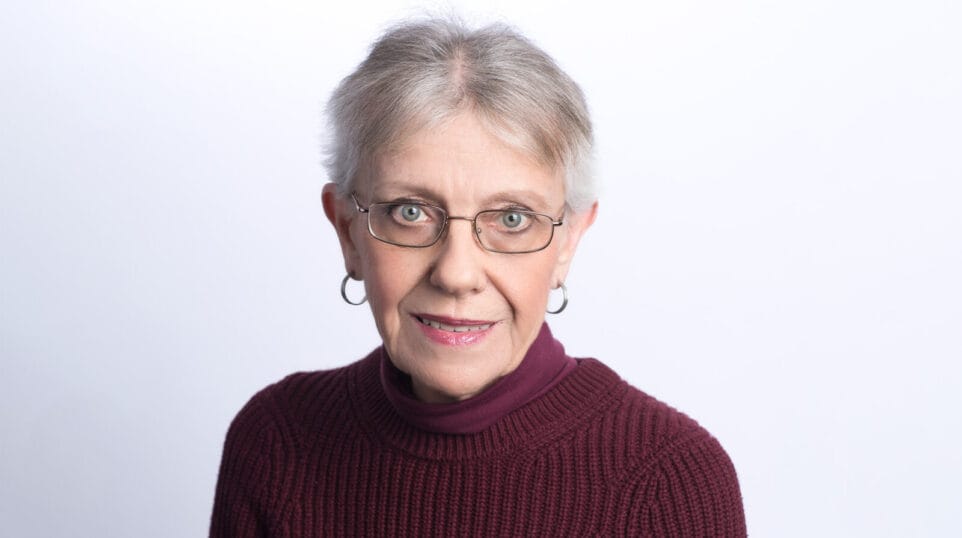 Keegan Morris | September 29, 2021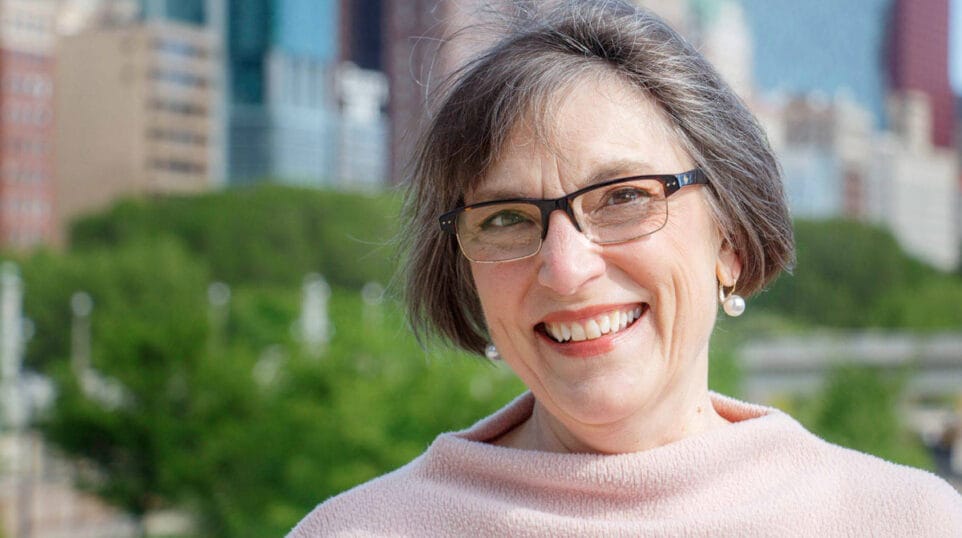 Keegan Morris | July 31, 2020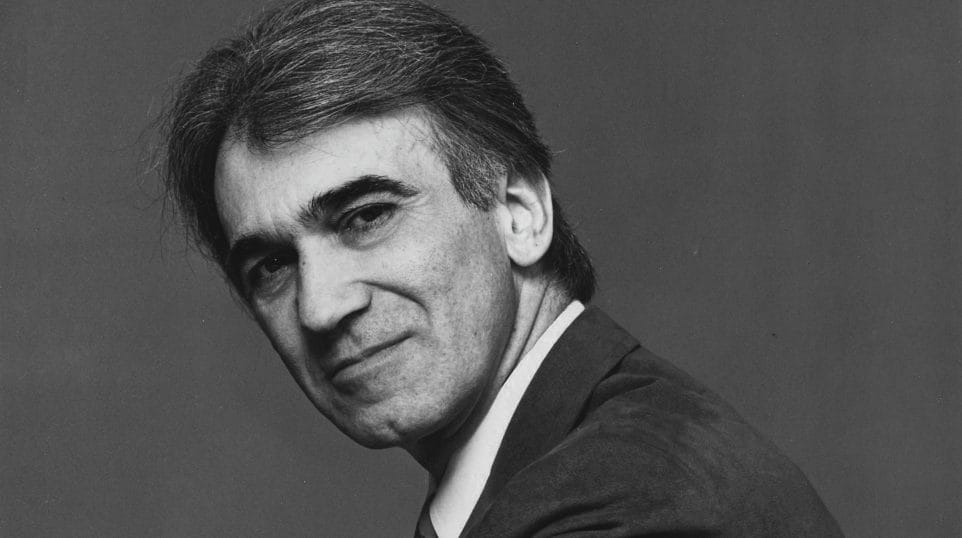 Kerry Frumkin | August 26, 2019
Sponsors
Programming in celebration of WFMT's 70th Anniversary is made possible by The Grainger Foundation.
A special thanks to BMO Harris Bank for their lead sponsorship of WFMT's 70th Anniversary.