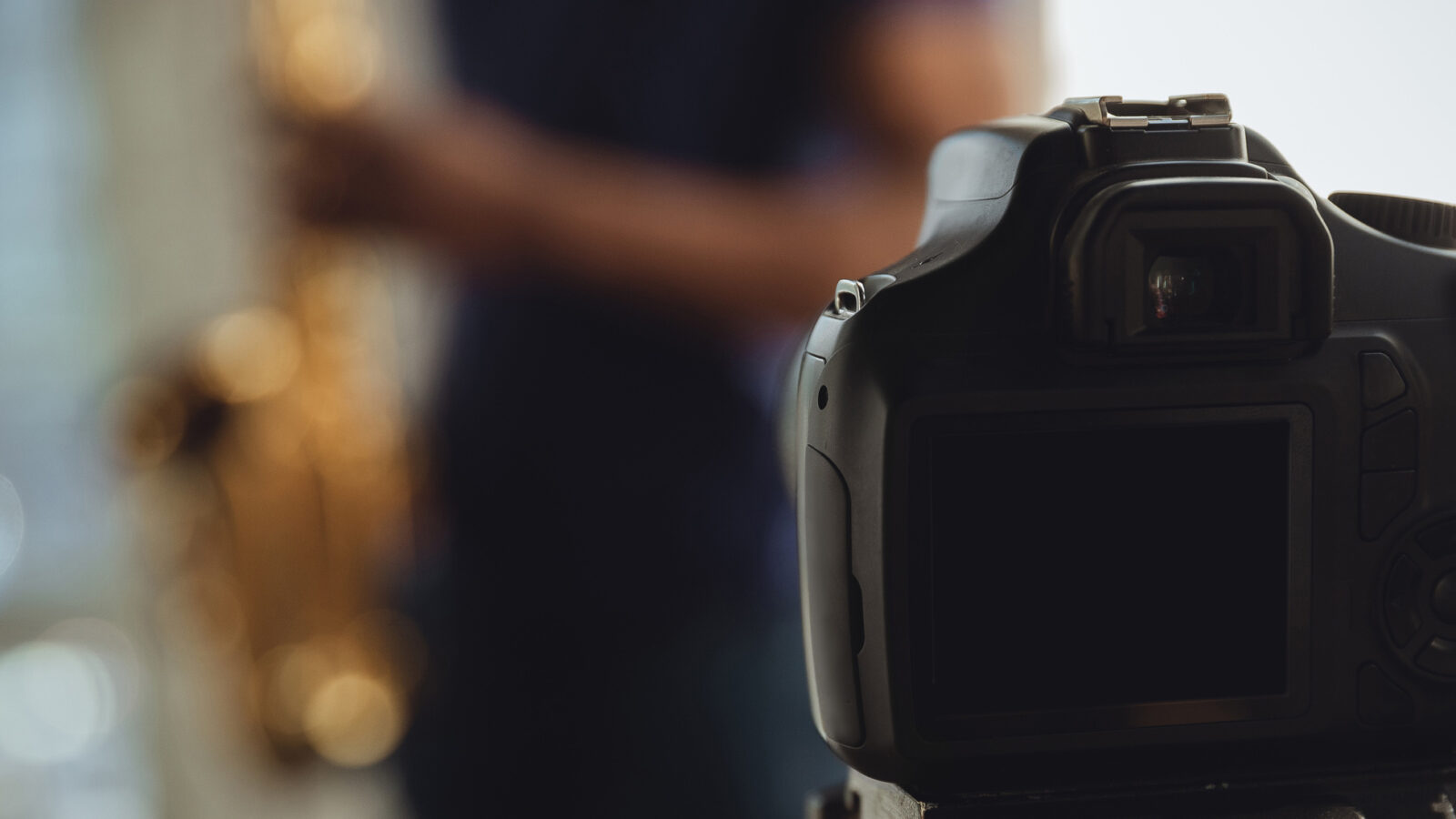 Even though in-person concerts have been suspended, many talented artists and ensembles are committed to sharing stunning music through the internet. Here's a guide to some upcoming classical livestreams you should add to your calendar!
Upcoming
Culture Creatures presented by Bright Shiny Things
July 25th at 5:00pm and 8:00pm
In our incredibly interconnected world, inspiration can come from next door or across the globe, from the familiar or the unknown. Culture Creatures, part five of record label Bright Shiny Things's six-part series, Room | To | Breathe, will delve into the vast and diverse font of cultural influences at the fingertips of artistic creators. See performances and conversations with award-winning composer/vocalist Kamala Sankaram, guitarist Drew Fleming, drummer Arthur Vint, and visual artist Kevork Mourad.  Part of proceeds will benefit The Young Center for Immigrant Children's Rights.
Boston Symphony presents Tanglewood 2020 Online Festival
Various dates
If you missed the first week of performances from the Tanglewood 2020 Online Festival, you're in luck as it continues this week with more newly-recorded musical features with pianist Emanuel Ax in all-Beethoven performance on July 11. And if you're in the mood for more Beethoven (who isn't?), the Tanglewood Learning Institute is celebrating the composer's 250th birth anniversary with a screening of the film Inside the Hearing Machine, a documentary detailing the Gehörmaschine, or "hearning machine" used by Beethoven to aid his composition as his hearing deteriorated.  Additional encore BSO performances will also be streaming, like a 2015 performance of Shostakovich's Tenth Symphony. As the Tanglewood 2020 Online Festival continues in the coming weeks, look forward to a celebration of the 100th anniversary of Isaac Stern's birth featuring archival footage of the iconic violinst, a BSO performance of Ravel's Shéhérazade, and many others!
Seattle Symphony
Various dates
Whether you're looking for music programming geared towards children, educational material to broaden your knowledge of orchestral music, or simply a performance that brings solace or delight, there's a Seattle Symphony live broadcast for you. Check out their website for a schedule of features and performances throughout the month of June like 'Meet the Instrument', family concerts, and 'Tiny Clips for Tiny Tots'.
Past
Culture Creatures presented by Bright Shiny Things
July 25th at 5:00pm and 8:00pm
In our incredibly interconnected world, inspiration can come from next door or across the globe, from the familiar or the unknown. Culture Creatures, part five of record label Bright Shiny Things's six-part series, Room | To | Breathe, will delve into the vast and diverse font of cultural influences at the fingertips of artistic creators. See performances and conversations with award-winning composer/vocalist Kamala Sankaram, guitarist Drew Fleming, drummer Arthur Vint, and visual artist Kevork Mourad.  Part of proceeds will benefit The Young Center for Immigrant Children's Rights.
The Kanneh-Mason Family Livestream
July 15 and 17 at 12:30 pm
Do-Re-Mi-Fa- you so have to see this! After performing at the wedding of the Duke and Duchess of Sussex and becoming the first black musician to win the BBC Young Musician of the Year award, cellist Sheku Kanneh-Mason and his sister, accomplished pianist Isata, and their siblings, Braimah, Konya, Aminata, Jeneba, and Mariatu, gained worldwide attention and success, and were dubbed the "Von Trapp Family of Classical Music" by the Telegraph. They'll be hosting a livestream on Sheku's Facebook page featuring family musical performances and conversations to get to know them better. They're sure to become one of your favorite things.
Martha Graham Dance Company presents Clytemnestra
July 15 and 18 at 1:30pm
They may be performing a Greek tragedy, but there's nothing tragic about watching modern dance icon Martha Graham and company take the stage. Martha Graham Dance Company presents a three-part broadcast of a 1979 performance of Clytemnestra as part of their Martha Matinees series. See Graham in the title role alongside a star-studded ensemble, including Yuriko Kumura as the Queen, as they tell this timeless, tragic tale through contemporary dance. Tune in also to participate in a live-chat with MGDC Artistic Director, Janet Eilber, and other guests.
National Sawdust Presents Molly Joyce
July 16 at 5:00pm
Molly Joyce is shining a spotlight on disability in the classical music realm. After suffering injuries from a car accident, the electric toy organist as made sure that living with in an impaired left hand has not stopped her from creating and performing engaging music. Check out her livestream, presented by contemporary music center National Sawdust, where she'll be performing works from her upcoming sophomore album.
Concert for Cuba
July 18 and 19
"If we've learned nothing else these last few months, we've learned how connected we all are." Those timely words by Marguerite Horberg, of Chicago cultural center HotHouse, are at the heart of their upcoming Concert for Cuba broadcast, honoring Cuba's humanitarian role during the pandemic, sending medical groups and provisions to 26 other countries. The two-day event will feature more than sixty acclaimed musicians and performers, including Susana Baca, Omara Portuondo, and Orquesta Aragon, who will perform Afro-Cuban music remotely from Cuba, the Americas, and Europe.
Chamber Music Northwest presents Protégés at the Alberta Rose
July 20 at 9:00pm
Who are the up-and-coming stars of classical music? Chamber Music Northwest is looking to show you in their upcoming Protégés at the Alberta Rose livestream, where young chamber musicians and their mentors will be performing works of Ravel and Mozart, along with Messiaen's Quartet for the End of Time.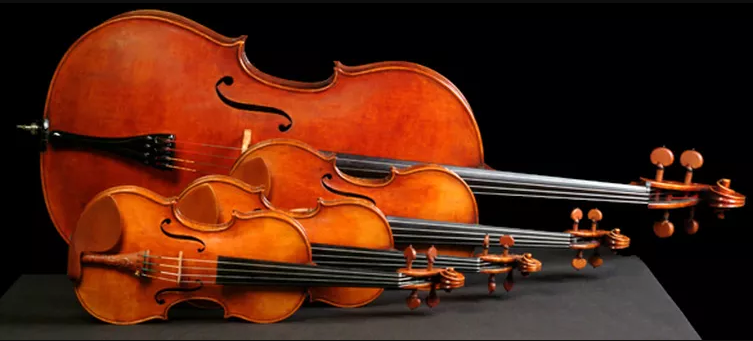 Porchlight Music Theatre performs Felder's Beethoven
July 12 at 7:00pm
We've all heard "Ode to Joy," "Moonlight Sonata," and the four best-known opening notes ever written. You know the ones. But Chicago's own Porchlight Music Theatre is looking to present Beethoven's vast and influential music catalogue in a new light, with their performance of Hershey Felder's Beethoven. In celebration of the 250th anniversary of Beethoven's birth, and with his music as the backdrop, the performance will give viewers a look at Beethoven not often seen or heard.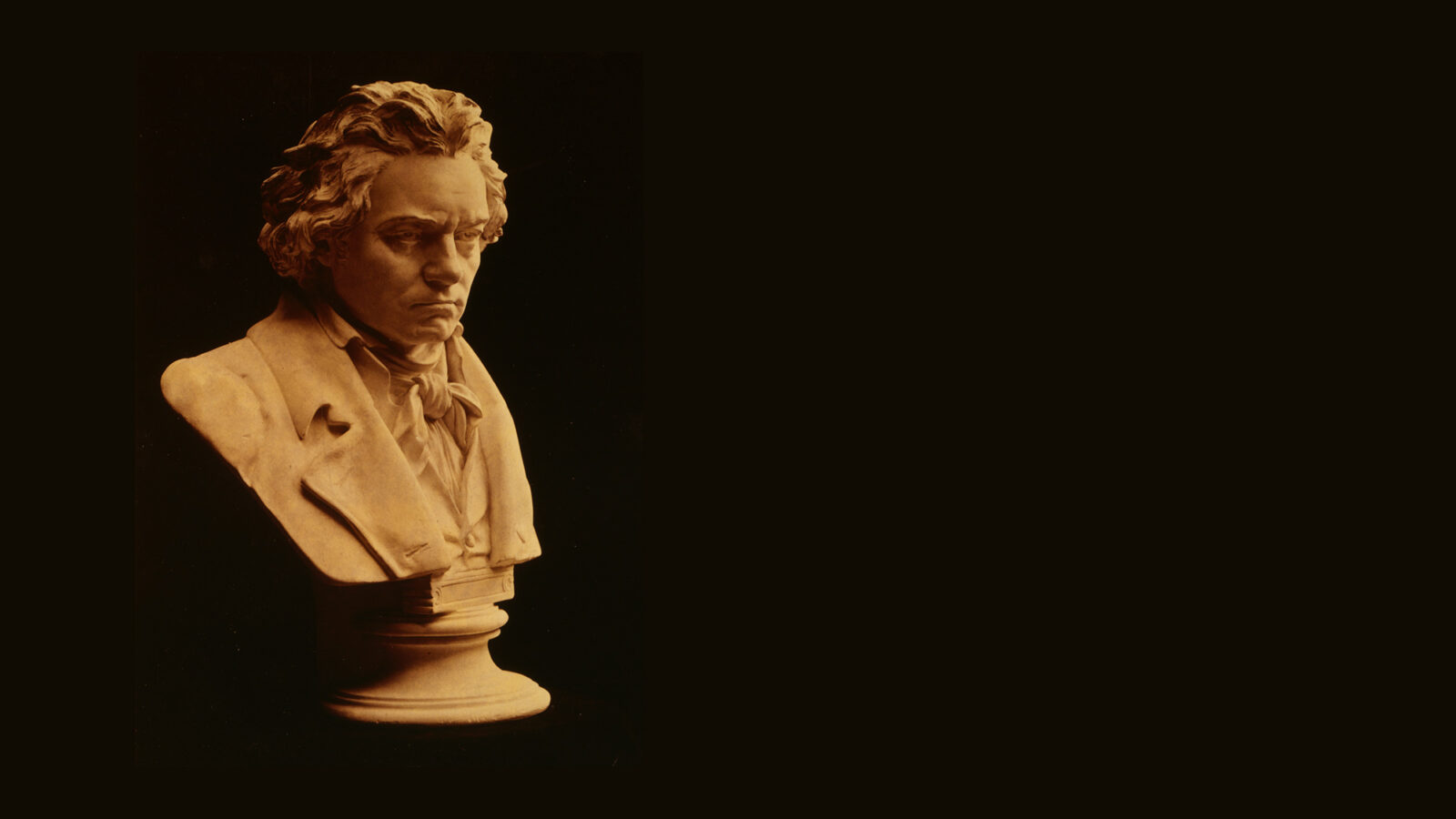 Sarah Cahill's The Future is Female
July 9 and 10 at 1:00pm
Classical music performances of today too seldom feature works written by women. Pianist Sarah Cahill is looking to broaden our horizons. In partnership with the Boulanger Initiative, an organization with a mission to "celebrate, perform, and support music composed by womxn," Cahill will host a two-part livestream event, Sarah Cahill's The Future is Female. In addition to conversations with Cahill and Laura Colgate of the Boulanger initiative, the performance will feature over 60 female-composed musical works from around the globe, including three world premieres plus works by celebrated women composers like Margaret Bonds and Gabriela Ortiz.
GatherNYC presents Lara Downes
July 3 at 10:00am
Pianist Lara Downes is presenting an enriching way to commemorate Independence Day this weekend with Oh Beautiful: A Summertime Celebration of American Music streaming live on Facebook, in partnership with GatherNYC, as part of their Mindful Minutes concert series. You'll hear Downes perform works by Florence Price, George Gershwin, and John Wineglass in a celebration of the diverse and bountiful American music library.
Bang on a Can New Music Marathon
June 14 at 2:00 pm
After 22,000 viewers tuned in for Bang on a Can's first 6-hour music marathon in May, this cutting-edge music organization, dedicated to bold programming with its international community, is returning for 25 new performances in another binge-worthy 6-hour livestream on June 14. Those attending can look forward to performances from musicians from all across the globe, including Terry Riley, Ted Hearne, and Rhiannon Giddens, conversations with composers and performers, as well as an astonishing ten world premiere performances. Join in the marathon here!
Make Music Chicago
June 21
If you're missing the enrichment of seeing live music in Chicago, you're not alone. Thankfully, Make Music Chicago is looking to bring both musicians and those who just love music together, taking their annual in-person festival to the internet with a full day of interactive musical livestreams from performers in the Chicago area. What makes this celebration of music unique is that all are invited to contribute, no matter their age, musical ability, or musical style.
QuaranTrio live from Philadelphia
April 21 at 7:00 pm
A trio of lauded chamber musicians: violinist Brendan Speltz (Escher Quartet), violist Milena Pajaro-van de Stadt (Dover Quartet), and cellist Brook Speltz (Escher Quartet), team up for a live broadcast of music by Ernst von Dohnányi, Chris Rogerson, and Beethoven presented by an ensemble of music organizations including the Chamber Music Society of Detroit.
Metropolitan Opera's At-Home Gala
Saturday, April 25 at noon CT
What an antidote to opera withdrawal! The Met has taken its annual gala digital, which means that you can see more than 40 leading opera stars — including Renée Fleming, Lawrence Brownlee, Anita Rachvelishvili, and Bryn Terfel — perform remotely in a free digital livestream, all from your own living room. Stream it at metopera.org.

Mahler's New York: A Digital Festival
Through April 30
The New York Philharmonic, another storied occupant of Lincoln Center, hosts a virtual two-week festival featuring the music of Gustav Mahler. Of course, the festival covers his symphonies and lieder, but "e-tendees" can also expect a virtual walking tour and a DJ set inspired by the composer and conductor, who served as the orchestra's music director from 1909-1911. Head to nyphil.org to join forthcoming livestreams of past concerts, performances available for on-demand viewing, and a slew of other interesting digital content.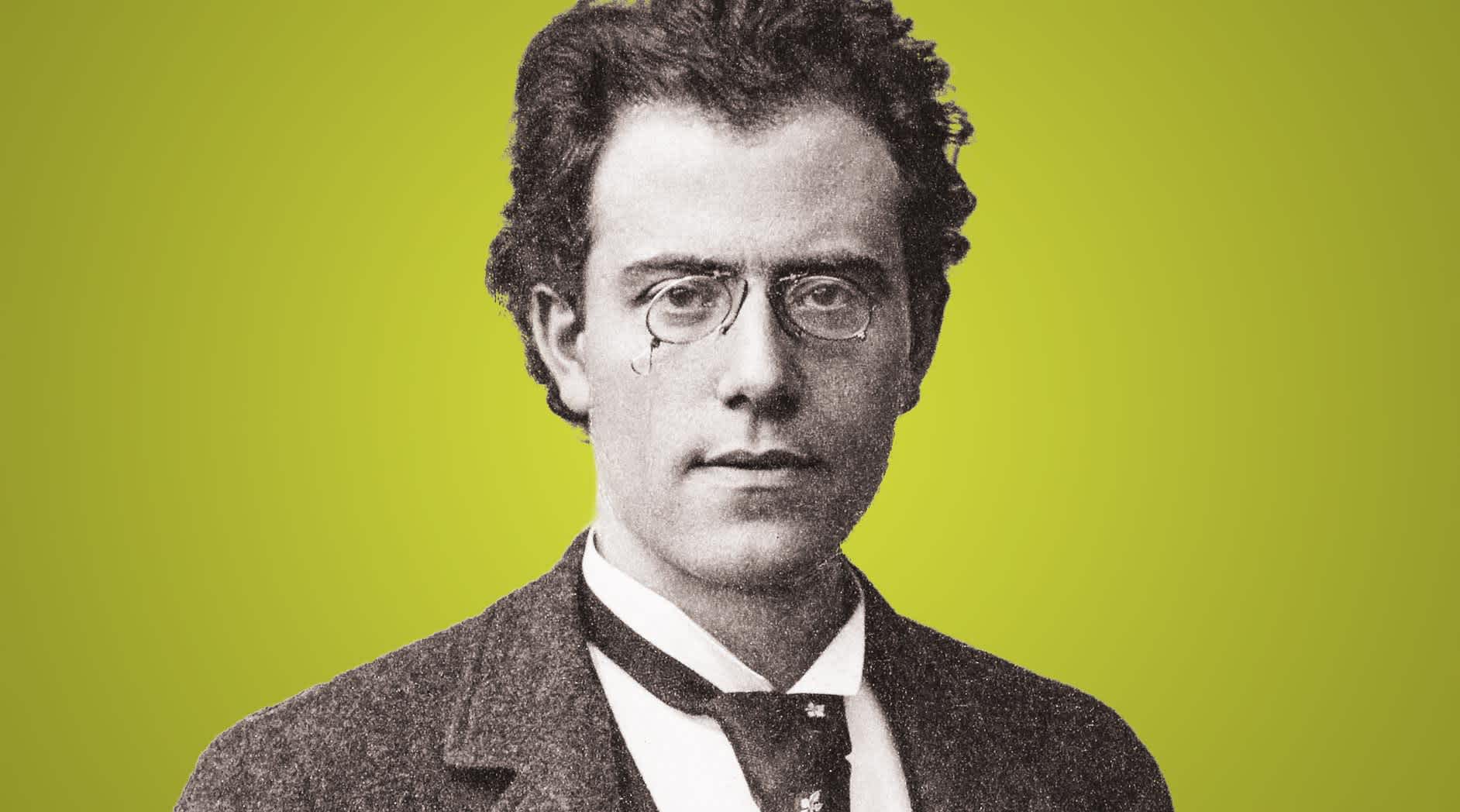 Spektral Quartet hosts the "Greatest Talent Show on Planet Earth"
Saturday, April 11 at 8:30 pm CT
With a fresh take on a talent show and the opportunity to embrace community, Spektral Quartet follows up on their in-person talent show from last summer with a virtual one over Zoom. Hosting what they've dubbed the Greatest Talent Show on Planet Earth, the Chicago quartet encourages your participation, be it with music, dance, comedy, or "flaming axes." Whether you'd like to perform, or just want to tune in, make sure to RSVP!
Andrea Bocelli: Music for Hope
Sunday, April 12 at noon CT
In what promises to be an uplifting concert, Andrea Bocelli will livestream an Easter performance from the cathedral of one of the epicenters of the COVID-19 pandemic: Milan.
---
---
Beethoven 9 by the CSO
Sunday, April 12 at 3:00 pm CT
The CSO will host a Facebook premiere for a complete video recording of Beethoven's Symphony No. 9 from 2014. The performance of the treasured work is conducted by music director Riccardo Muti and features the Chicago Symphony Chorus plus soloists like Matthew Polenzani, and Eric Owens. If you miss the stream, don't worry: the video will remain on Facebook for on-demand viewing.
---
Lara Downes
Friday, April 3 at 7 pm CT
Pianist Lara Downes launches her new album, Some of These Days, with a Facebook Live performance from her home in Sacramento, California. The album's uplifting content — freedom songs and spirituals — offers hope in this troubled time. Plus, you can make a difference just by tuning in: the e-concert is a fundraiser for hunger relief organization Feeding America.
Artist Relief Virtual Benefit Concert
Saturday, April 4 at 7:00 pm CT
Classical music stars, including Rachel Barton Pine, J'Nai Bridges, Anthony McGill, and Emanuel Ax, will come together (digitally, that is) for a virtual concert to benefit Artist Relief Tree, a new fund for artists affected by the COVID-19 crisis. Tickets are available for a donation of $5 or more.
Civic Orchestra of Chicago 100th Anniversary Virtual Concert
Sunday, March 29 at 7:00 pm CT
Taking place exactly 100 years after the venerable training orchestra's first concert, what was scheduled to be a traditional, in-person concert, will now be live streamed on Sunday evening. The program will feature an excerpt from Tchaikovsky's Symphony No. 5 (patched together from 60 remote recordings by Civic musicians) and seven Civic-commissioned world premieres.
---
---
Hope at Home
Daily at noon CT
In a series of half-hour episodes of live musical performance, violinist Daniel Hope performs and hosts some of the world's most renowned classical musicians. The streams will be available on the ARTE Concert website and on Deutsche Grammophon's YouTube channel.
---
---
Third Coast Percussion
Saturday, March 28 at 7:00 pm CT
Chicago's own Grammy-winning percussion ensemble will share some of their favorite music, including a work written for them by Philip Glass in a livestream by UChicago Presents in partnership with the 92nd Street Y and the Chamber Music Society of Detroit.
---
---
Music Never Sleeps NYC
24 straight hours, beginning Friday, March 27 at 5:00 pm CT
Soon after the sweeping wave of concert cancellations began, cellist Jan Vogler shared a bright idea. A 24-hour performathon featuring him and many esteemed colleagues. The list has ballooned to about 60 performers, including such NYC-based luminaries as Joshua Bell, Jennifer Koh, Pablo Sáinz Villegas, and Inon Barnatan.
---
---
London Symphony Orchestra
Thursday, March 26 at 2:30 pm CT
To paraphrase the distinguished orchestra, they may not be able to perform, but they will keep playing. Keep calm and carry on, indeed. The LSO has announced twice-weekly full length concerts streamed live on YouTube. The next one is led by Sir John Eliot Gardiner, who conducts Schumann's Symphony No. 3 and Mendelssohn's Concerto for Violin and Piano featuring violinist Isabelle Faust.
---
Seattle Symphony
Thursday, March 26 at 9:30 pm CT; Saturday, March 28 at 10:00 pm CT; Sunday, March 29 at 4:00 pm CT
The resident orchestra of the Emerald city is keeping its audience entertained with a consistent broadcast schedule: weekly on Thursdays and Saturdays. This week, they'll share live rebroadcasts of Dvořák's Symphony No. 8 with conductor Thomas Dausgaard from earlier this year.
---
---
We'll keep this guide updated with newly announced classical livestreams, so make sure to check back in!