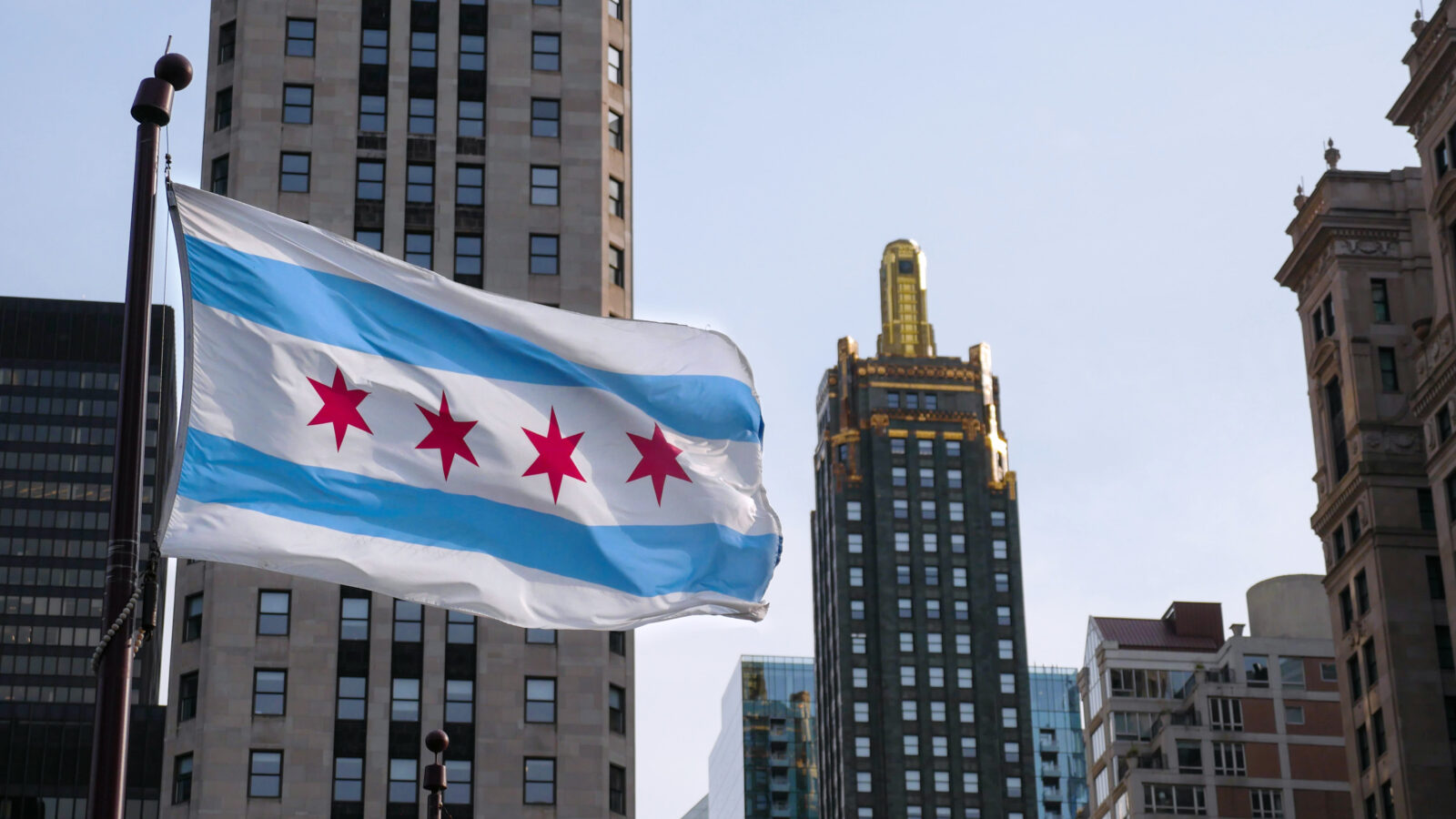 What does Chicago sound like? To the Collaborative Arts Institute of Chicago (CAIC), the question is a jumping off point to an entire weekend of music. CAIC's Collaborative Works Festival is back for 2022, and its theme, The Song of Chicago, promises an in-depth exploration of Chicago's rich musical history.
CAIC, which was founded with a dedication to art song and vocal chamber music, will hold this year's festival from September 6 to September 11 at venues throughout the city.
Nicholas Phan, an accomplished tenor who co-founded CAIC and serves as its artistic director, spoke with WFMT to preview the upcoming festival.
---
WFMT: How did CAIC decide to focus on Chicago in this year's festival?
Nicholas Phan: We take each festival as an opportunity to spend a few days examining one theme through song, and over the past few years, it's become increasingly evident to us that Chicago really merited examination through song. The city has seen so much music history over the years… it seemed like an important time to delve into the story of Chicago.
Because of the festival theme, we felt it was really important to engage Chicago-based artists. There are so many amazing singers in Chicago, partly because there are so many important training programs for classical singers in Chicago. So we're celebrating the spirit of the city and taking a moment for some musical civic pride! I'm the only artist who's coming in from out of town this time.
WFMT: What guided you as you were putting together the festival?
Phan: I had come across the poet and journalist Carl Sandburg, in other research, and learning about his work with The American Songbag and how that collection of songs was so foundational. So many people — Pete Seeger; Ruth Crawford Seeger; Bob Dylan; Peter, Paul and Mary — were hugely influenced by that book.
But to know that that book is filled with arrangements by people like Ruth Crawford Seeger was really fascinating to me. So for the festival, we ended up deciding to do a bunch of the arrangements in the book. There are also whole bunch of spirituals in the book, because through it, Sandburg was trying to lift up a diverse vision of the US.
Also, I was looking for settings of Carl Sandburg poetry. I've known of Eric Malmquist, who's a composer living in Chicago, for a number of years, but this gave me an opportunity to dig into a lot of his music. He's written ten or eleven songs setting Sandburg's poetry, and some of them will be performed at a concert that he'll be in attendance at. I'm excited to tie Sandburg, this man who was doing work in the 1920s, to now. It shows how history is a living organism and that a rich tradition has been germinating in Chicago for over a century now.
WFMT: What are you most looking forward to this year?
Phan: One of the concerts is a partnership with the Chicago Music Association. That's exciting because it is such an important part of Chicago music history. In 1919, a group of people got together and found the "National Association of Negro Musicians," and the first chapter of that national organization was the Chicago Music Association. So I'm really happy that we've been able to draw this bridge from 1919 to now by working with them to put this concert together. That concert, on September 8, showcases some important Black music history that is a vital part of the national and worldwide narrative of music history.
WFMT: What is your favorite part about presenting the festival?
Phan: There's something about songs in particular that asks an audience to come together and slow down and think about the human experience. They increase compassion and empathy, and I think the world could always use a little bit more of that.
There's something about the festival that has a strong community feel to it. There's stuff that shouldn't be missed, that doesn't get performed very often, and so this is a chance for people to experience and support this music.
---
For ticketing and information, visit caicchicago.org. This interview has been lightly edited for length and clarity.