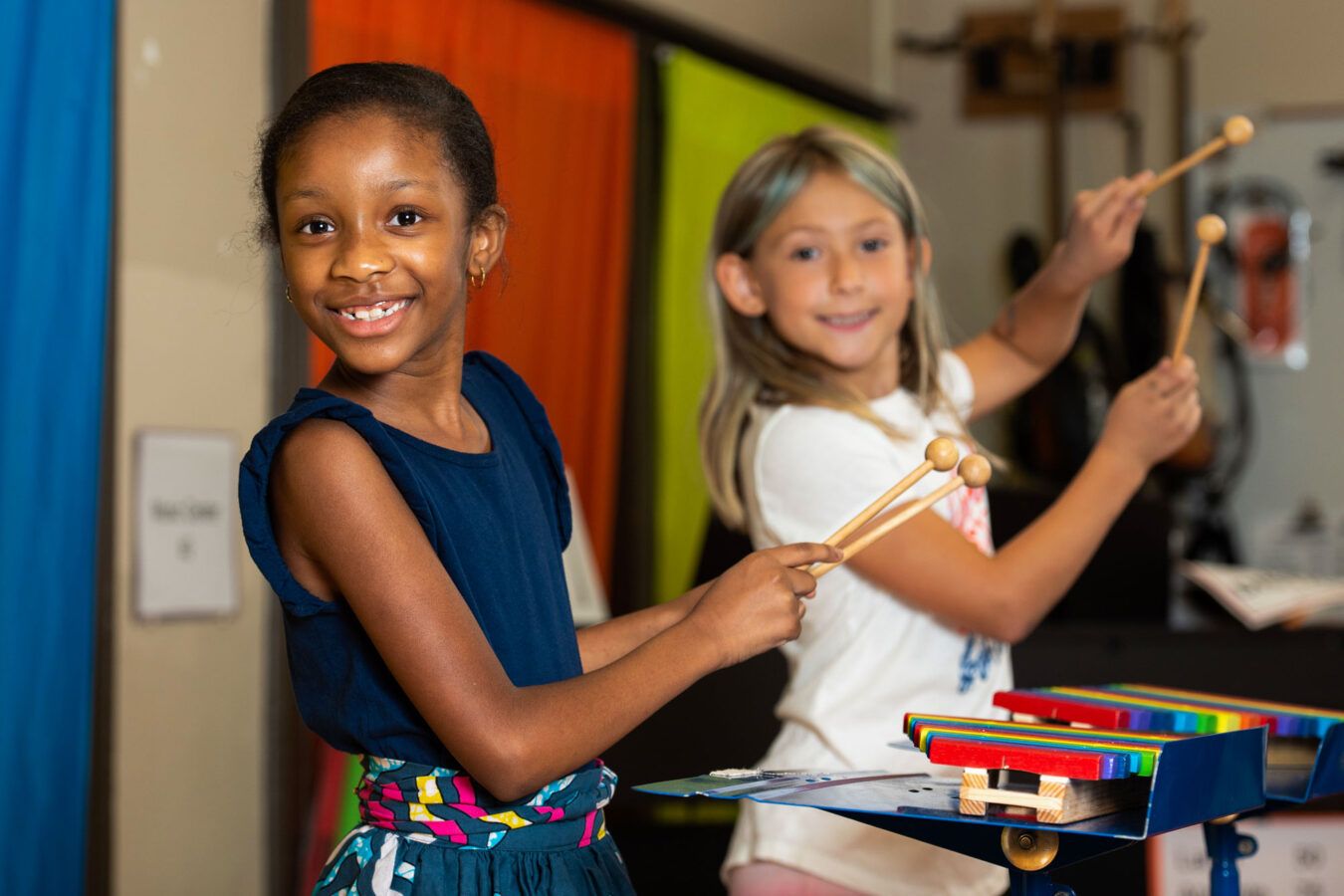 Bach to School Free Music Resources for Classrooms
WFMT's music donation program brings free instruments and music to school classrooms across the Chicagoland area and beyond.
Schools can choose from five different instruments, a WFMT-curated Classical Chicago CD set, or a year-long music teacher subscription.
Apply for your free school resource and view all resources below.
Full Classroom Instrument Sets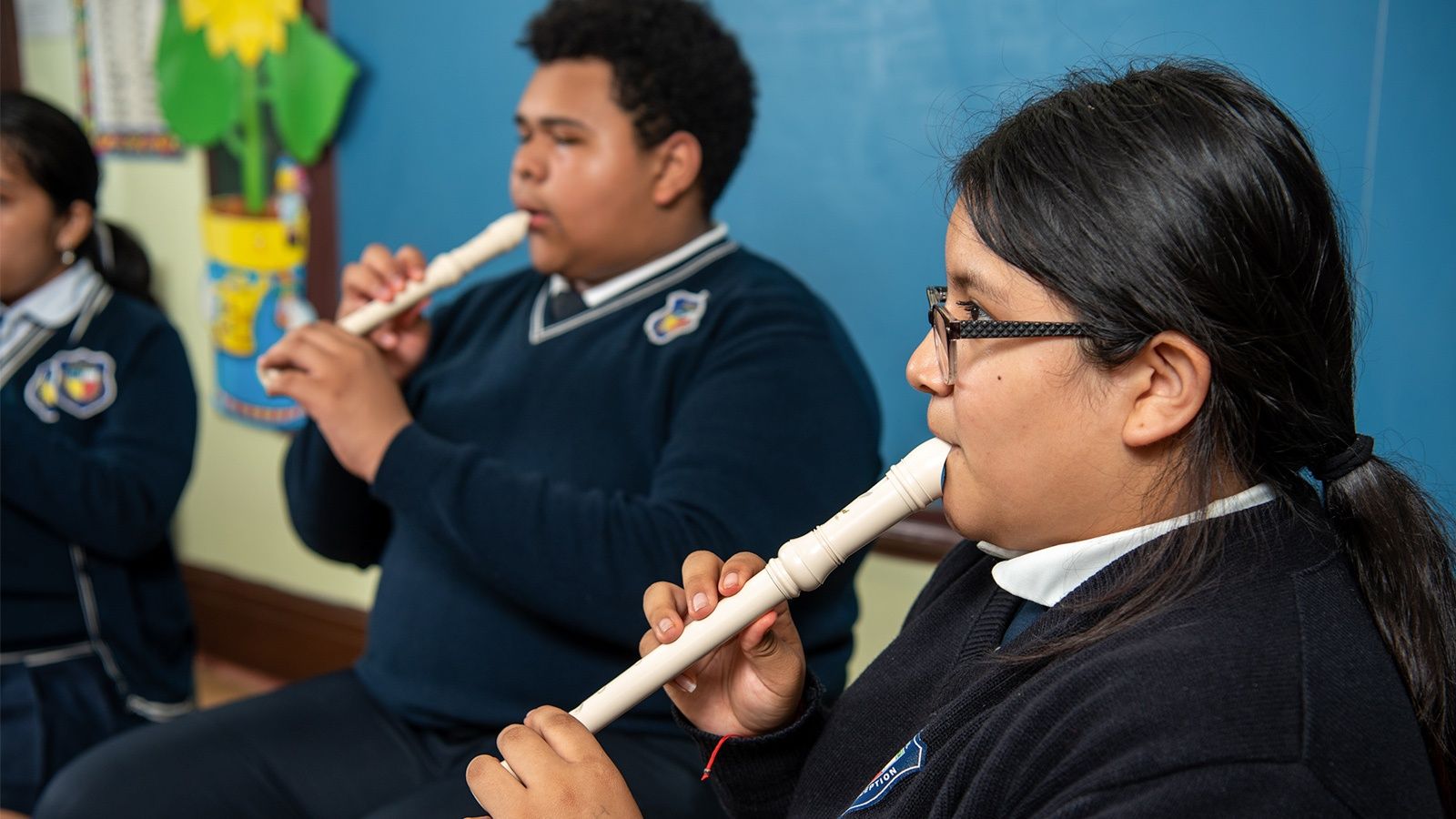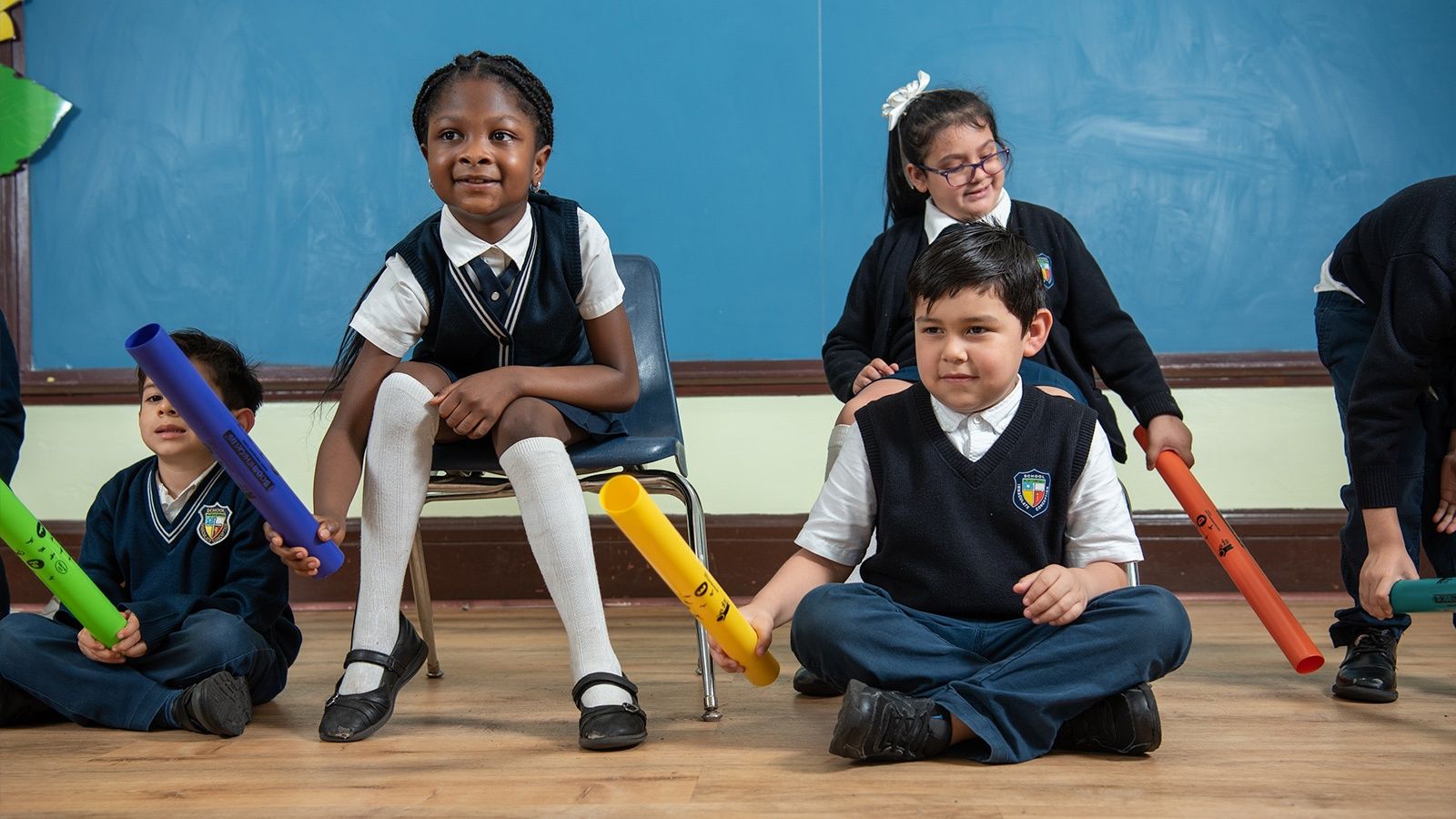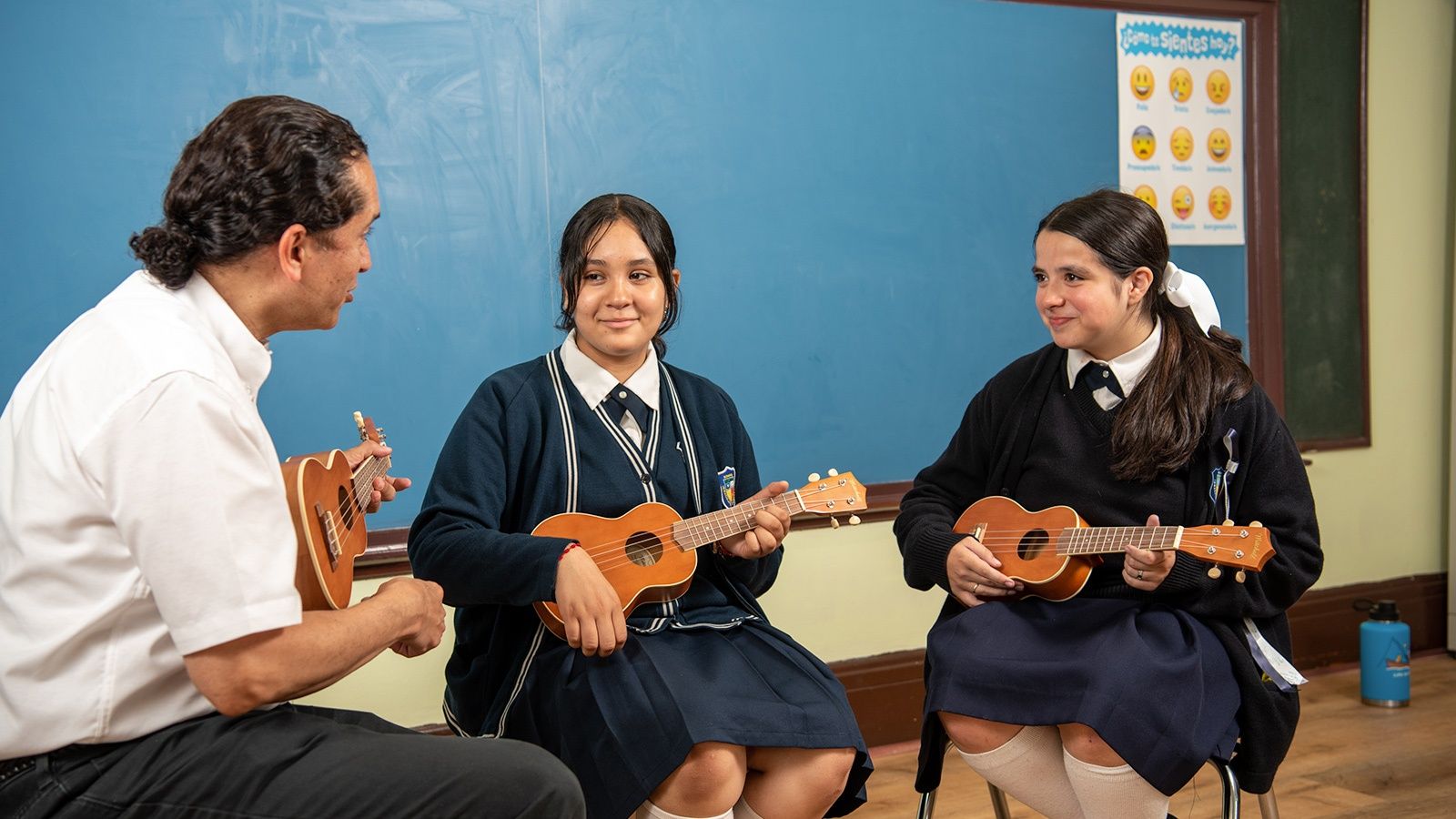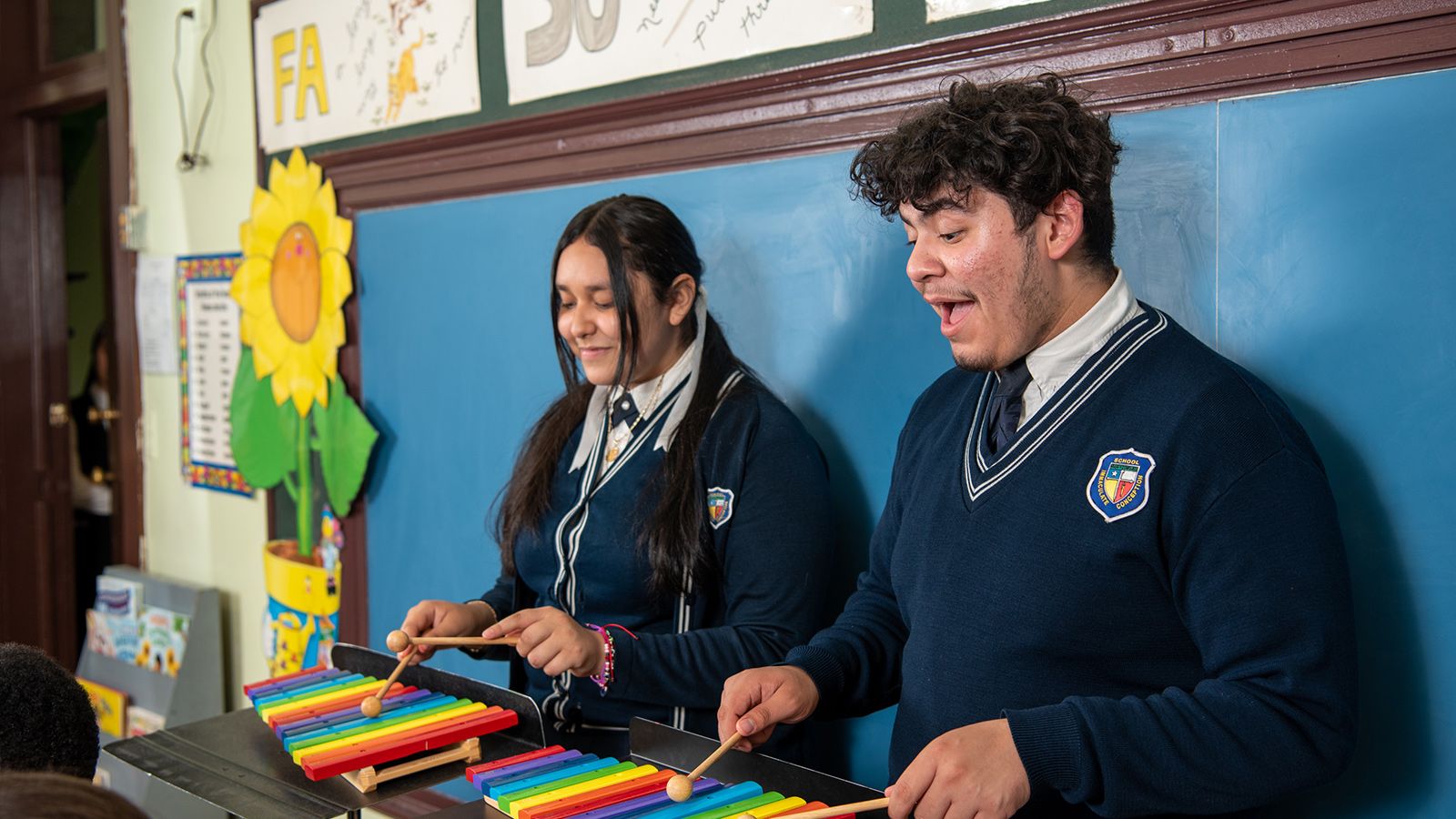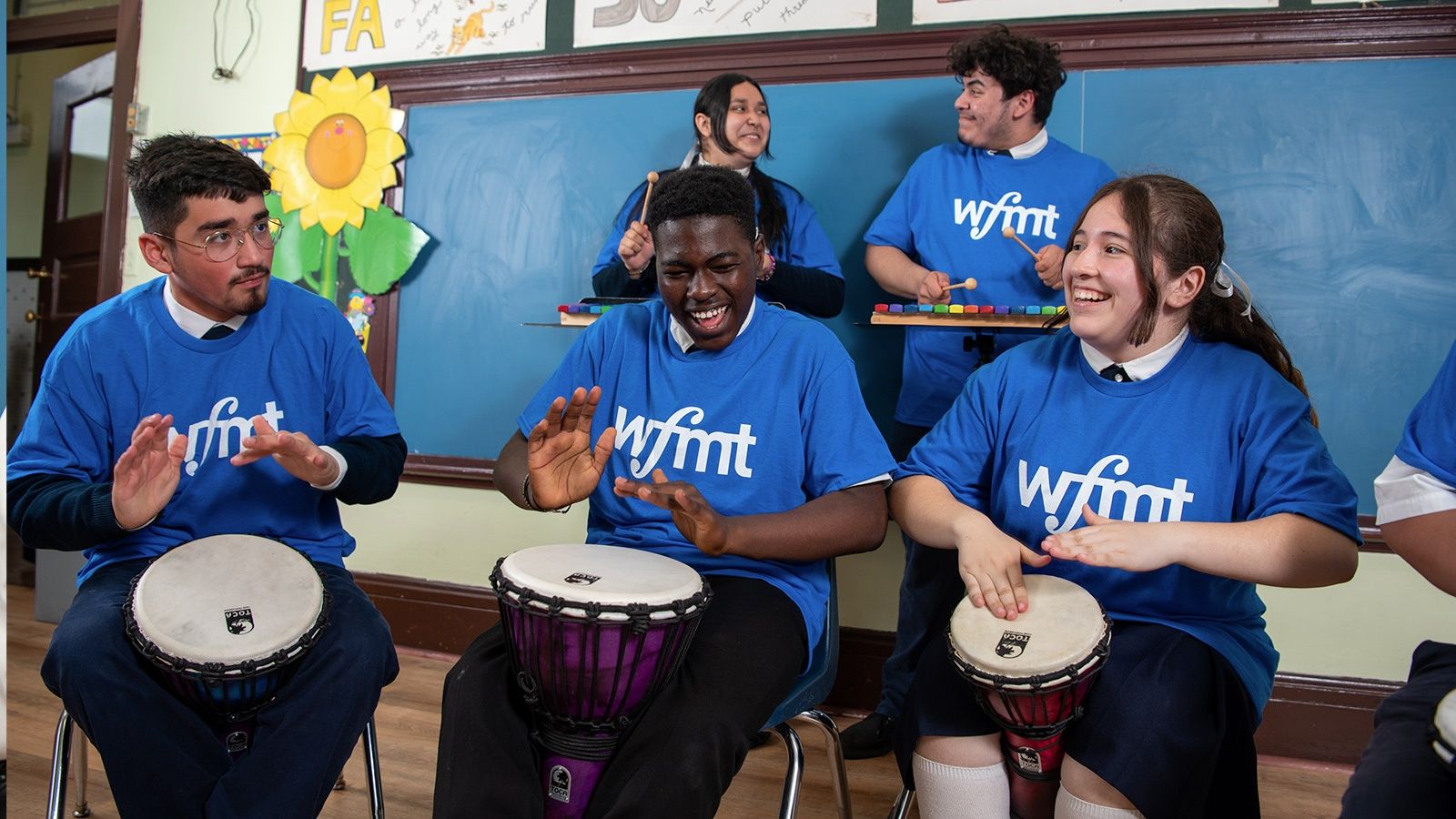 Subscriptions to Online Resources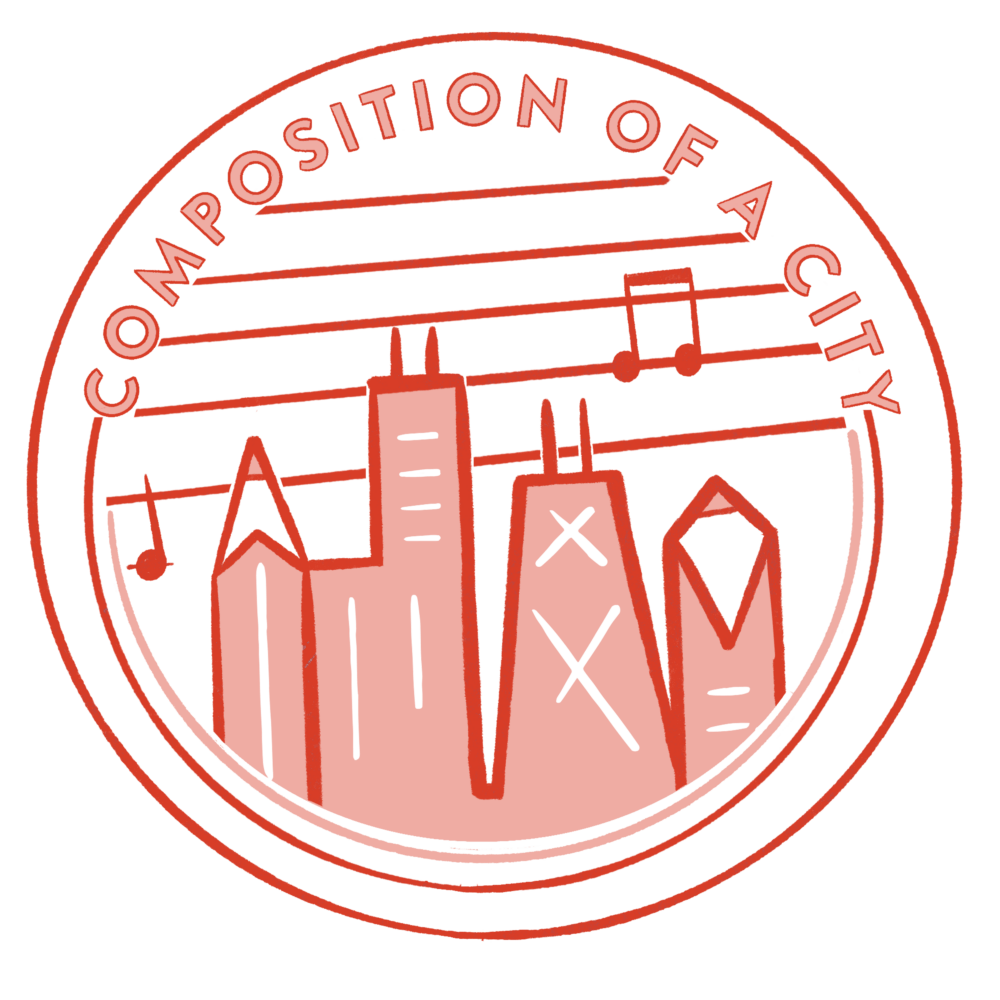 "Composition of a City" Curriculum
We are excited to announce a new interactive, virtual curriculum produced in partnership with LYNX Project, Composition of a City, a songwriting program using hip hop and classical art song to empower students to share their stories through original songs. This incredible curriculum includes a digital package including 28 videos, six lesson plans, worksheets, and vibrant supplemental materials. The Composition of a City curriculum allows teachers to ignite student's imagination in a virtual, hybrid, or in-person format with the optional benefit of hosting visiting artists in the classroom. The program features adaptations of each of the six lesson plans with adjusted goals and activities to support a range of learning needs in the classroom.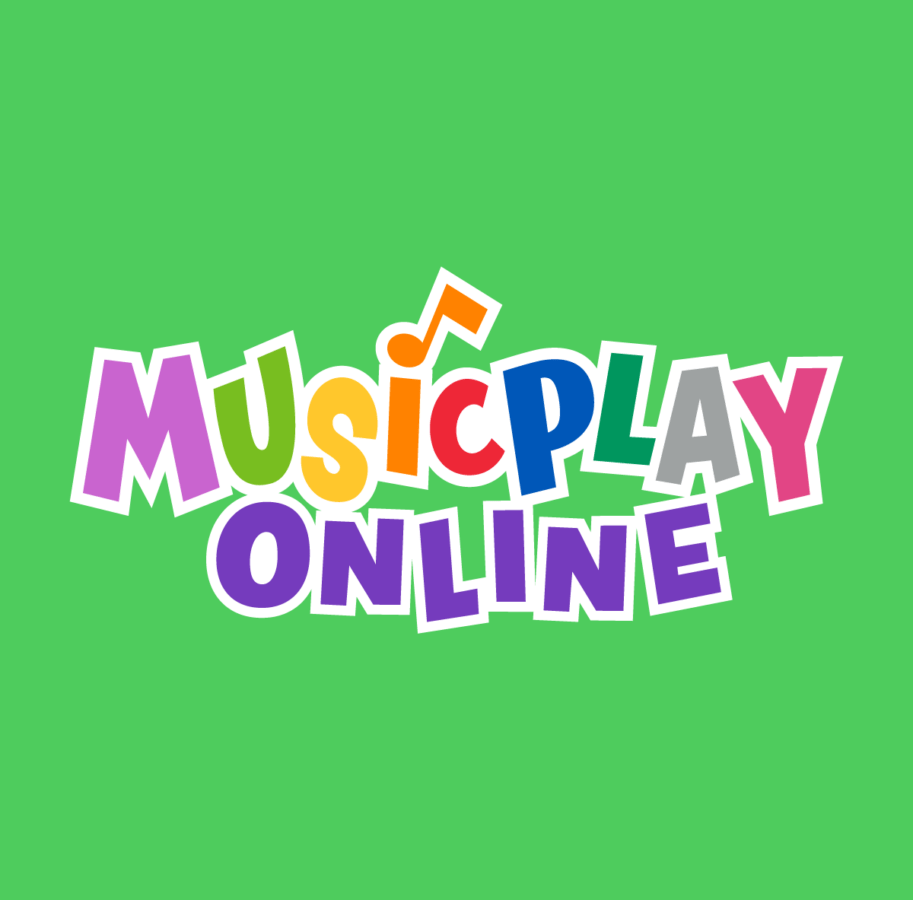 MusicplayOnline (one year subscription)
One-year subscription, ideal for elementary and middle school music teachers
Register for or renew your existing MusicplayOnline subscription. Teach your pre-K through middle school students with songs, activities, games, printables, arrangements, customizable lesson plans, and more. Create your own instruction with the new My List feature.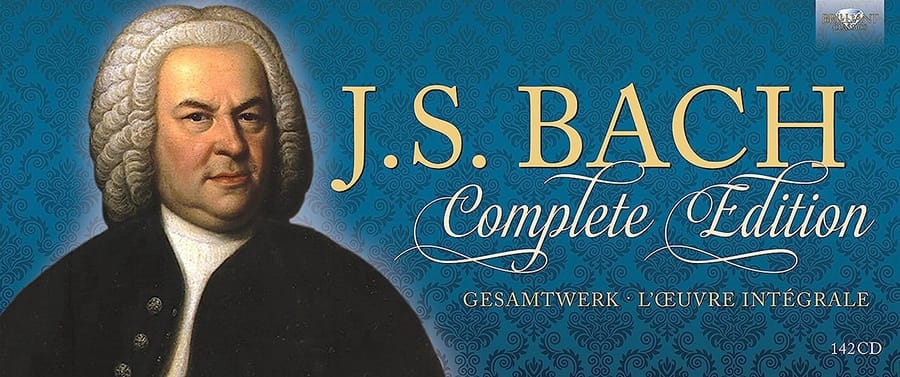 Complete Works of Bach 142-CD Set
Complete works of J.S. Bach on 142 CDs – immerse yourself and your students in the works of this iconic composer, played by the Leipzig Gewandhaus Orchestra.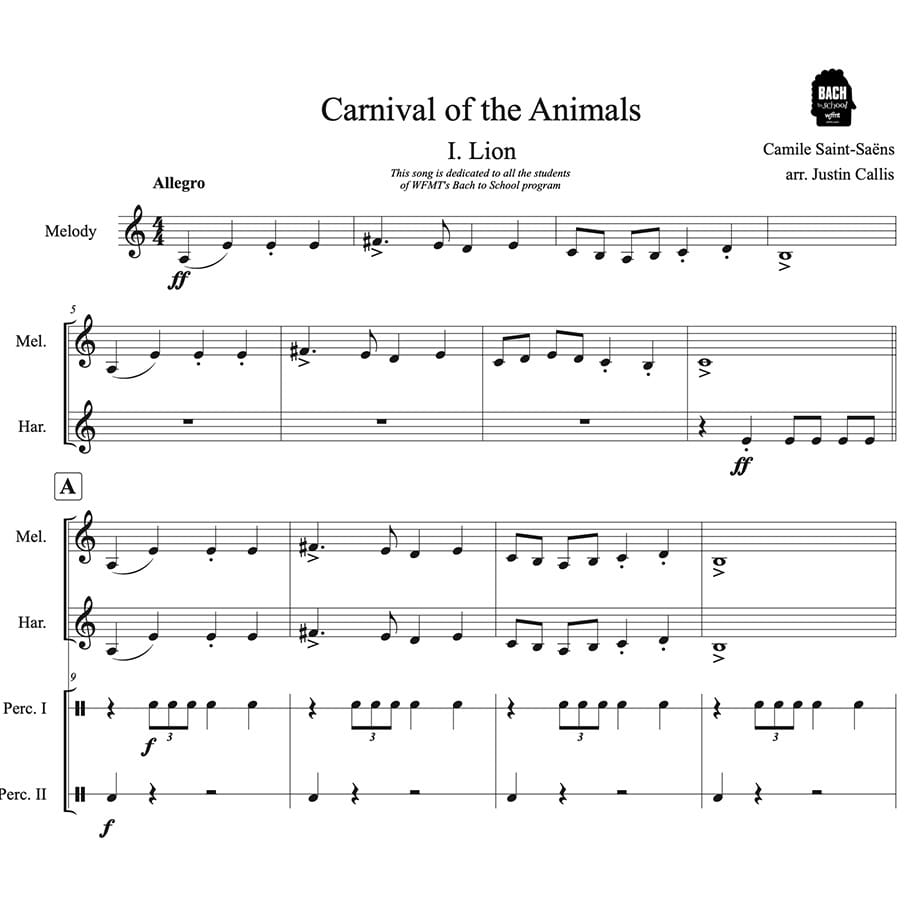 Bach to School Music Arrangements for the Classroom
Full score from The Carnival of the Animals by Camille Saint Saëns, arranged by Justin Callis.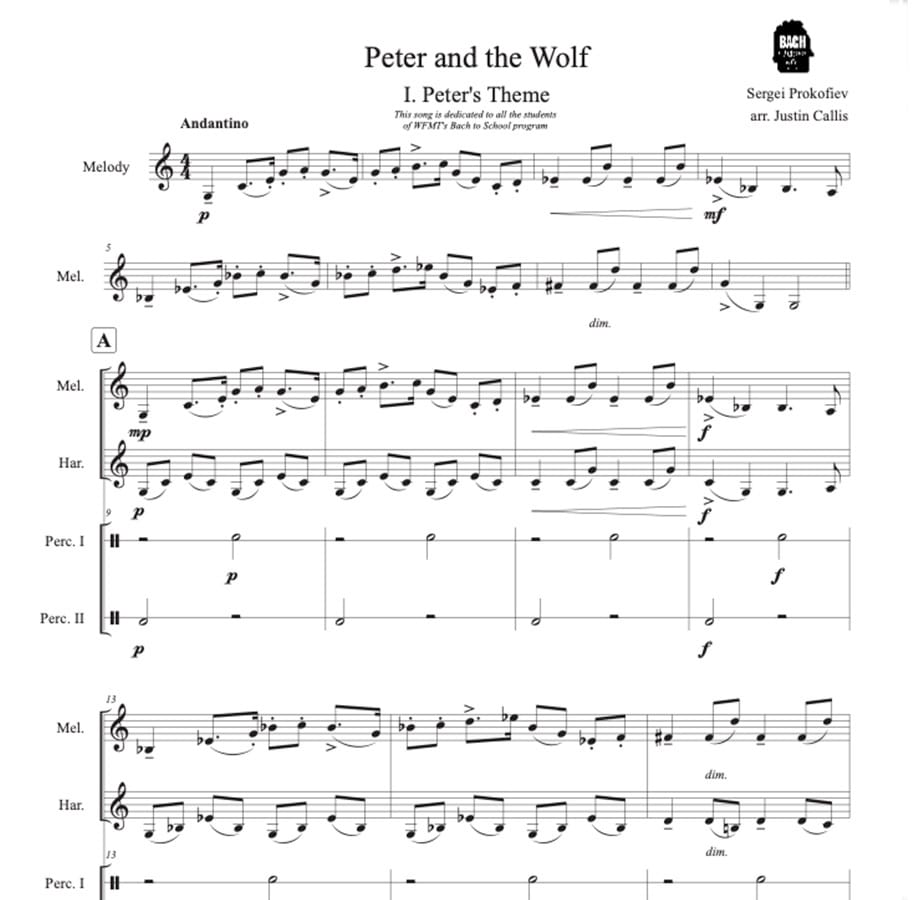 Peter and the Wolf full score
Full score from Peter and the Wolf by Sergei Prokofiev, arranged by Justin Callis.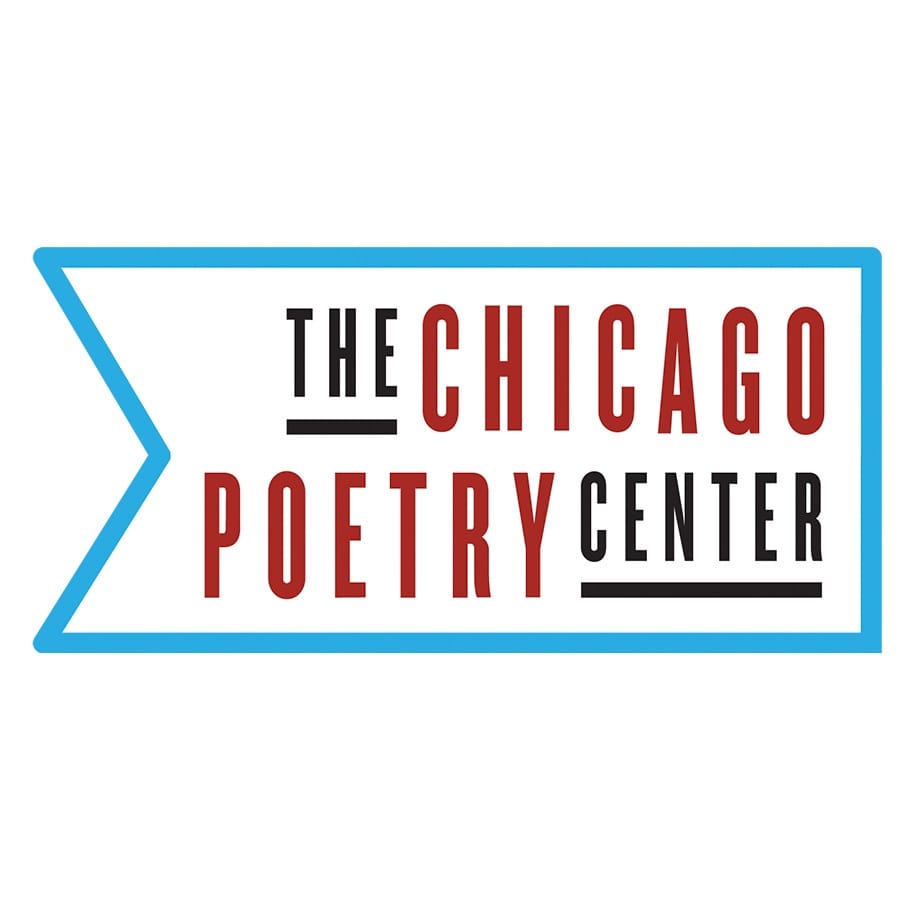 Student Poems
These poems were written in Chicago Poetry Center In-School Poetry Residencies within CPS classrooms throughout Chicago. Special thanks to partners Chicago Public Schools, the Chicago Symphony Orchestra, Grant Park Music Festival, and WFMT. The biggest of thanks to the student poets: thank you for sharing your poetry with the world!
Virtual Assemblies
Ryan Opera Center
Tuesday, May 10, 2022
WFMT General Manager George Preston welcomed Ryan Opera Center performers Lunga Eric Hallam, tenor, and Chris Reynolds, pianist; along with ROC director Dan Novak. The event also featured virtual performances including A te, o cara from I Puritani by Vincenzo Bellini, Come By Here arranged by Damien Sneed. Download the Listening Guide here.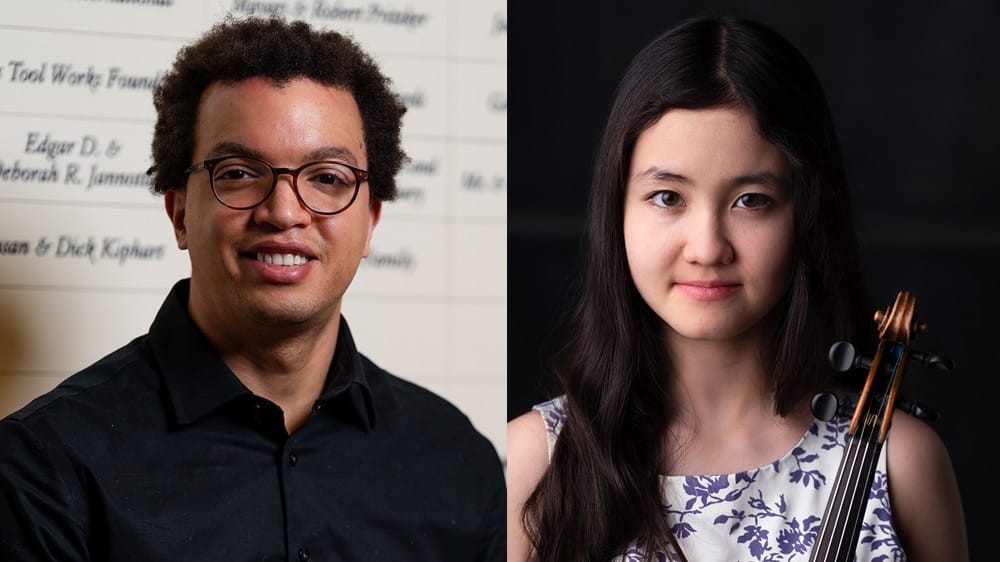 Chicago Musical Pathways Initiative
Tuesday, March 22, 2022
WFMT presenter and Introductions producer and host Robbie Ellis moderated a discussion with CMPI project director James Hall and violinist Esme Arias-Kim. The CMPI quartet virtual performances include George Walker's String Quartet No. 1, 2nd movement, known as Lyric for Strings, and Jessie Montgomery's Strum. Download the Listening Guide here.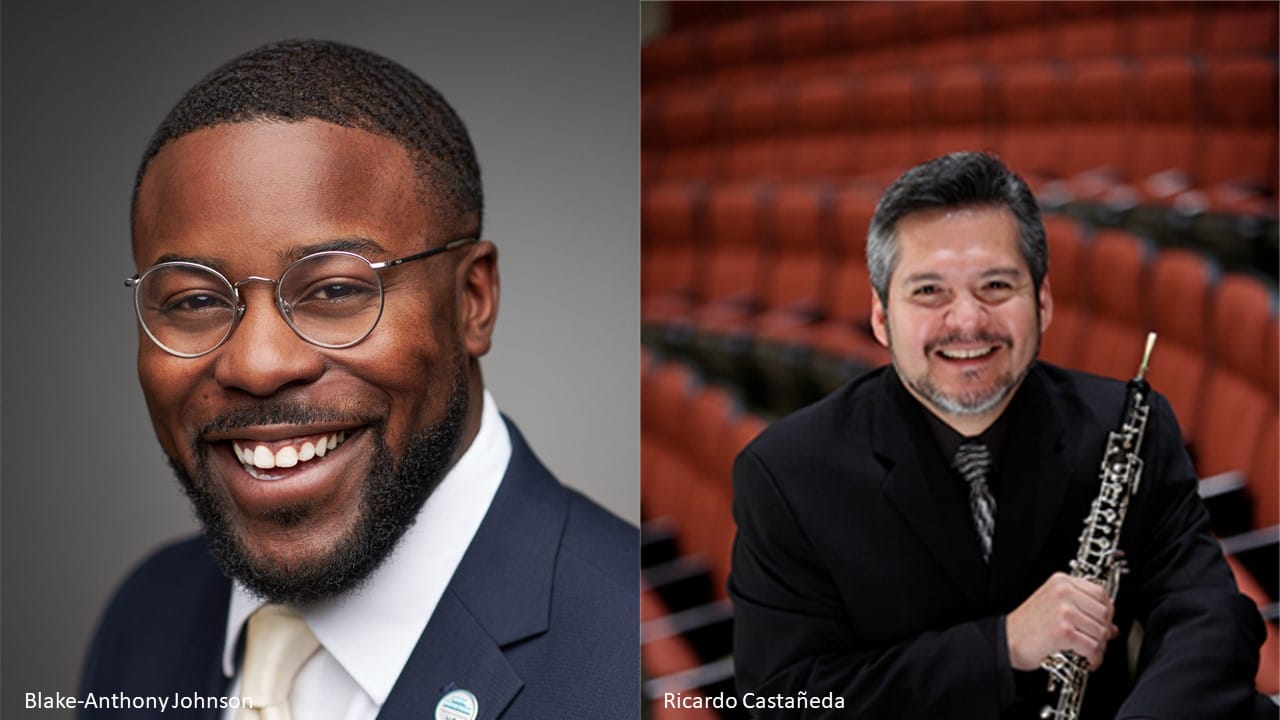 Chicago Sinfonietta Wind Quintet
Thursday, February 3, 2022
WFMT General Manager George Preston interviewed Blake-Anthony Johnson, Chicago Sinfonietta's Chief Executive Officer, and principal oboist Ricardo Castañeda. They discussed how participating in classical music has shaped their lives, while also reflecting on past performance highlights from WFMT's 70th Anniversary Day of Celebration! Download the Listening Guide here.
J'Nai Bridges and Shawn Okpebholo
Wednesday, November 10, 2021
In WFMT's inaugural Bach to School Assembly, General Manager George Preston interviewed mezzo-soprano J'Nai Bridges and composer Shawn Okpebholo. They discussed J'Nai's stunning Habanera from Carmen and Shawn's composition Oh Glory, sung by J'Nai Bridges. Download the Listening Guide here.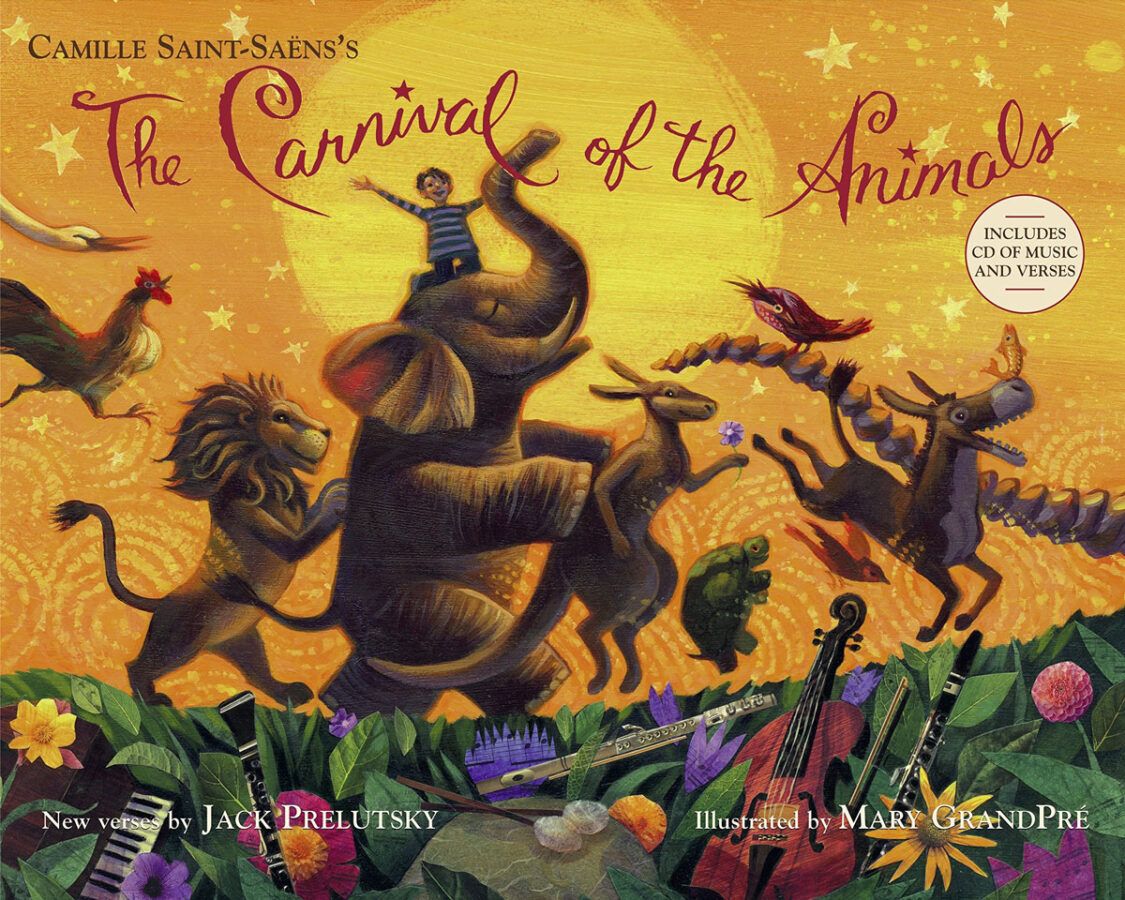 The Carnival of the Animals
by Jack Prelutsky and illustrated by Mary GrandPre
"America's first Children's Poet Laureate has written all-new verses to accompany composer Camille Saint-Saëns's The Carnival of the Animals, and the illustrator of the Harry Potter books has turned these rollicking rhymes into a picture-book fun fest."
How Playing an Instrument Benefits the Brain
When you listen to music, multiple areas of your brain become engaged and active. But when you actually play an instrument, that activity becomes more like a full-body brain workout. What's going on? Educator Anita Collins explains the fireworks that go off in musicians' brains when they play and examines some of the long-term positive effects of this mental workout.
Additional funding for WFMT's Bach to School program is provided by the Ralla Klepak Foundation for Education in the Performing Arts. Ralla was an attorney with a passion for social justice and the arts. The arts opened up worlds to Ralla, and she wanted to bring them to people who might not have the same opportunities that she did.