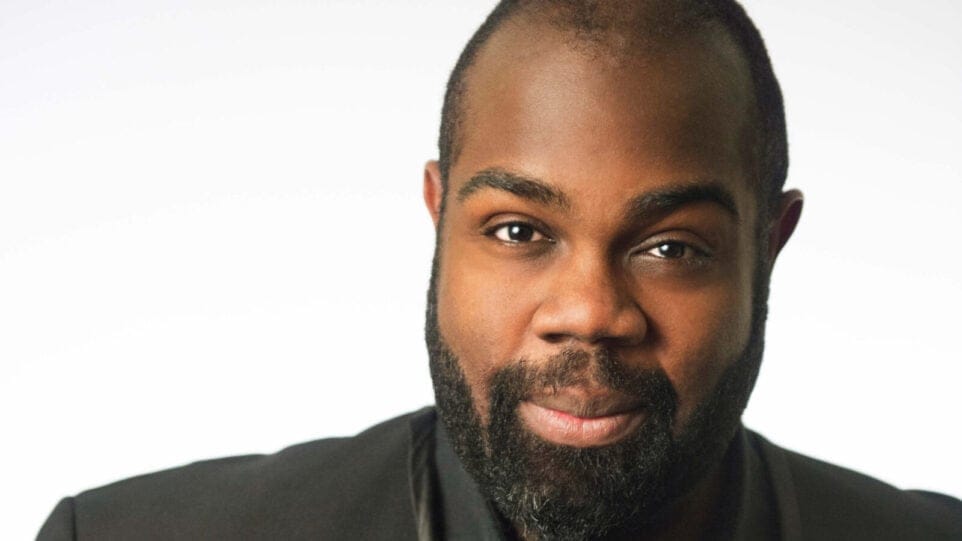 An a cappella anthem, an English dance suite, and the high-spirited Brandenburg Concerto No. 4!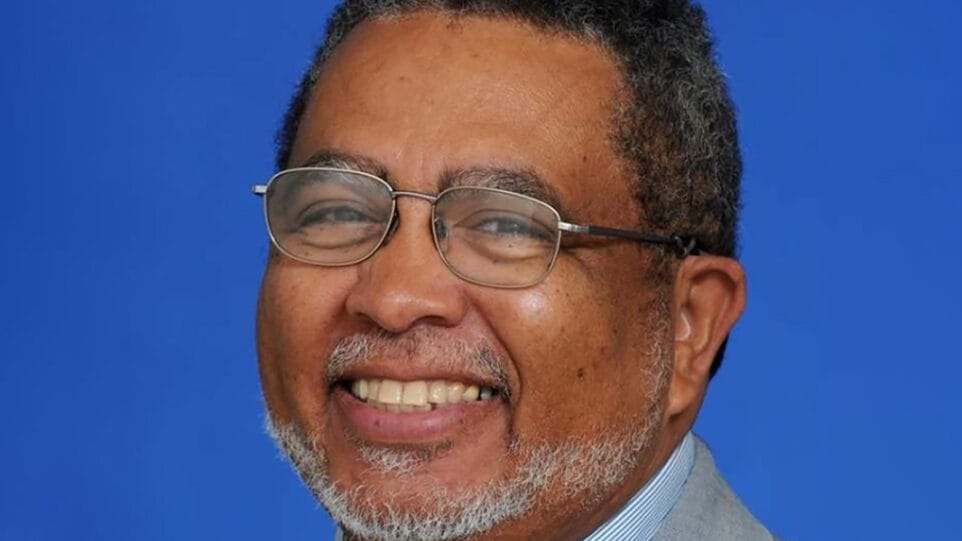 The renowned composer, pianist, and conductor joins host LaRob K. Rafael to discuss essential works, including two inspired by the legacy of Dr. Martin Luther King, Jr.
Playlist
Adolphus Hailstork: Sonata da chiesa (excerpt)
Czech National Symphony Orchestra; Paul Freeman, conductor
(Albany TROY-499)
Trad African-American arr. Adolphus Hailstork: My Lord, What a Morning
McCullough Chorale; Donald McCullough, conductor
(Albany TROY-156)
Adolphus Hailstork: Eight Variations on "Shalom Chaverim"
Andrey Kasparov, piano
(Albany TROY-1112)
Adolphus Hailstork: Fanfare on "Amazing Grace"
Virginia Symphony Orchestra; JoAnn Falletta, conductor
(Naxos 8.559722)
Adolphus Hailstork: Epitaph for a Man Who Dreamed
Chicago Sinfonietta; Paul Freeman, conductor
(Cedille CDR-90000061)
Adolphus Hailstork: Songs of Love and Justice:
II. "Difficulties"
IV. "Love"
Louise Toppin, soprano; Prague Radio Symphony Orchestra; Julius P. Williams, conductor
(Albany TROY-1878)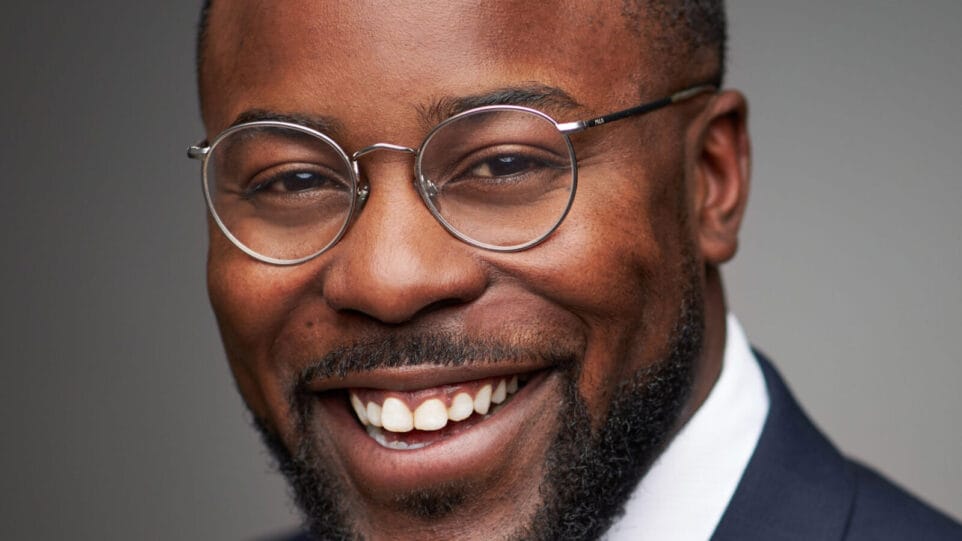 Chicago Sinfonietta CEO Blake-Anthony Johnson previews upcoming performances and discusses the orchestra's move to the Auditorium Theatre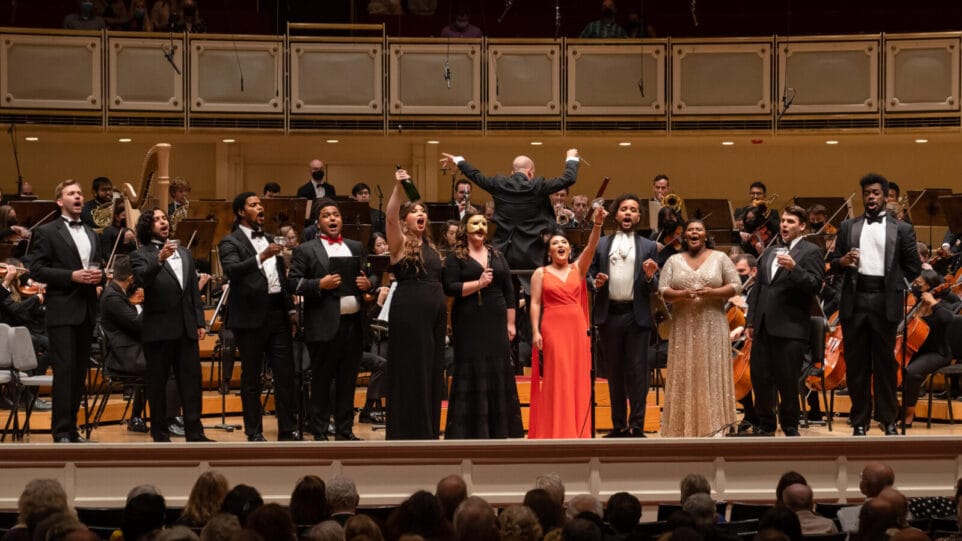 Ring in the New Year with a performance that celebrates remarkable emerging artists in Chicago!
Playlist
Act 2 from Die Fledermaus, by Johann Strauss Jr.
Rosalinda: Kathryn Henry
Adele: Denis Vélez
Ida: Lindsey Reynolds
Orlofsky: Katherine DeYoung
Baron Eisenstein: Chris Kenny
Frank: Wm. Clay Thompson
Dr. Falke: Laureano Quant
Party-goers: Ryan Capozzo, Martin Luther Clark, Lunga Eric Halla, Ron Dukes
Civic Orchestra of Chicago; Stefano Sarzani, conductor
Ol' Man River, from Show Boat, by Joseph Kern
Ron Dukes, bass
Deep in My Heart, from The Student Prince, by Sigmund Romberg
Lindsey Reynolds, soprano; Ryan Capozzo, tenor
Magische Töne from The Queen of Sheba, by Karl Goldmark
Lunga Eric Hallam, tenor
Bugler's Holiday for Trumpet Trio and Orchestra, by Leroy Anderson
Be My Love, from The Toast of New Orleans, by Nicholas Brodszky
Martin Luther Clark, tenor; Ryan Opera Center Ensemble
Amid Thunder and Lightning, Polka Schnell, Op. 324, by Johann Strauss Jr.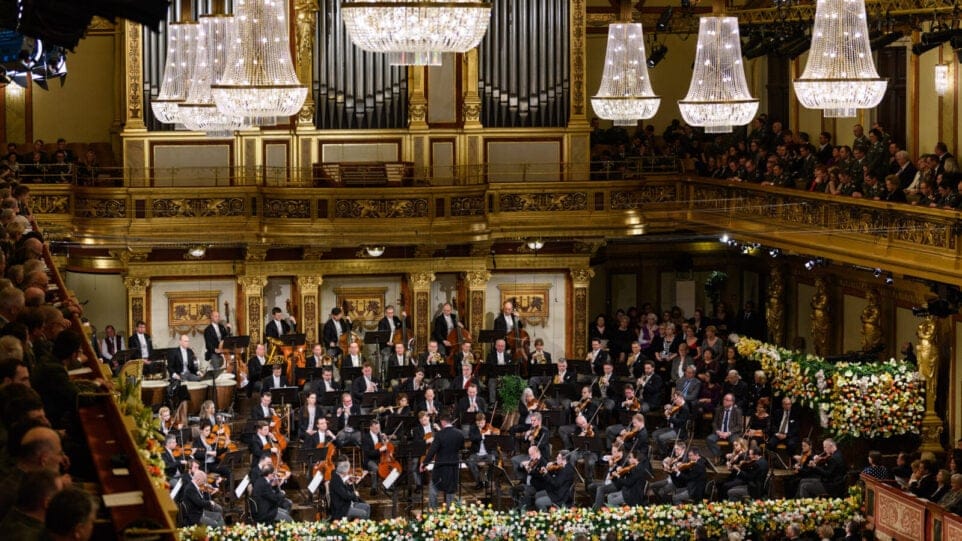 Cleveland Orchestra music director Franz Welser-Möst conducts the Vienna Philharmonic in the annual concert of lively and nostalgic music from the vast repertoire of the family of Johann Strauss and their contemporaries.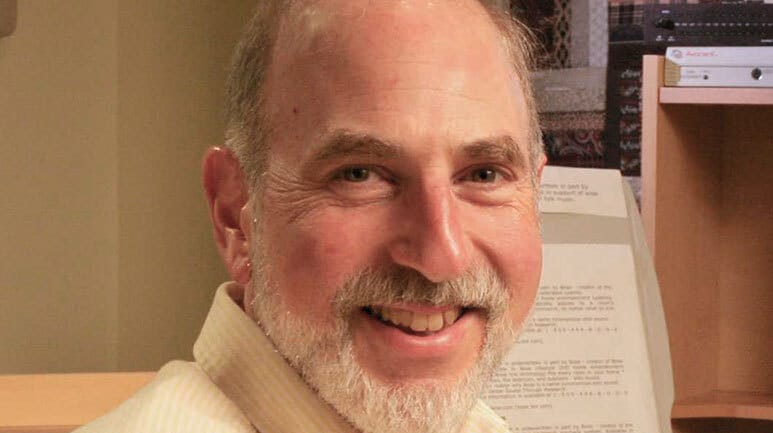 Founder and host of Folkstage since 1999, Rich Warren gives his final sign-off from WFMT, concluding an iconic career in radio that spans seven decades.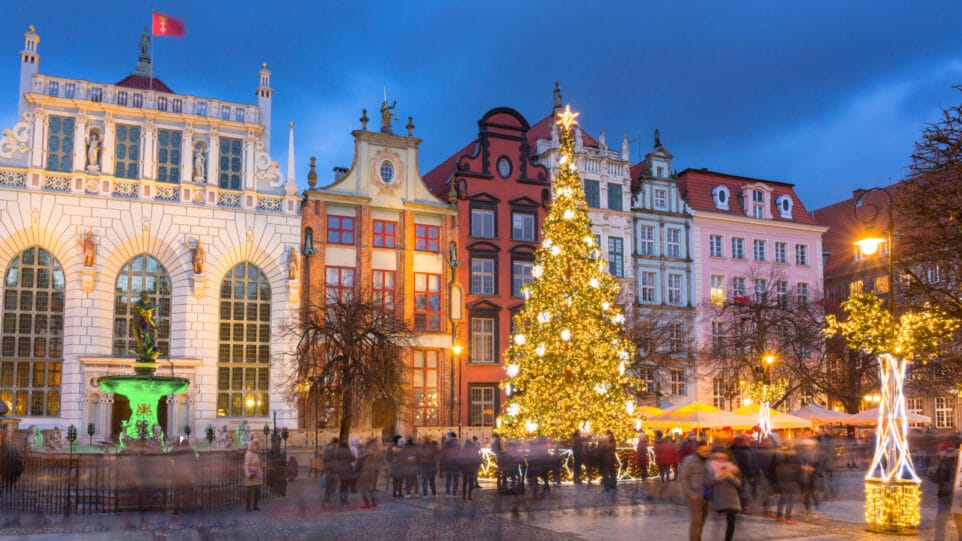 An introduction to Kolęda, or "grand" carols, and "shepherd" carols, plus Witold Lutosławski's Twenty Polish Carols performed by the Lira Ensemble.
Playlist
All performances by the Lira Ensemble.
1. Bóg się rodzi
2. Wśród nocnej ciszy
3. Mizerna cicha
4. Przybieżeli do Betlejem
5. Bracia, patrzcie jeno
6. Jam jest dudka
Katarzyna Dorula, soprano
7. A cóż z tą Dzieciną
8. O gwiazdo Betlejemska
9. Przystąpmy do szopy
10. Lulajże, Jezuniu
Judith Partipilo Marth, soprano
11. Anioł pasterzom mówił (arr. Witold Lutosławski)
12. My też, pastuszkowie (arr. Lutosławski)
13. Hola, hola pasterze (arr. Lutosławski)
14. Three Carols in Highlander Style
Susan Smentek and Judith Partipilo Marth, sopranos
15. Gdy się Chrystus rodzi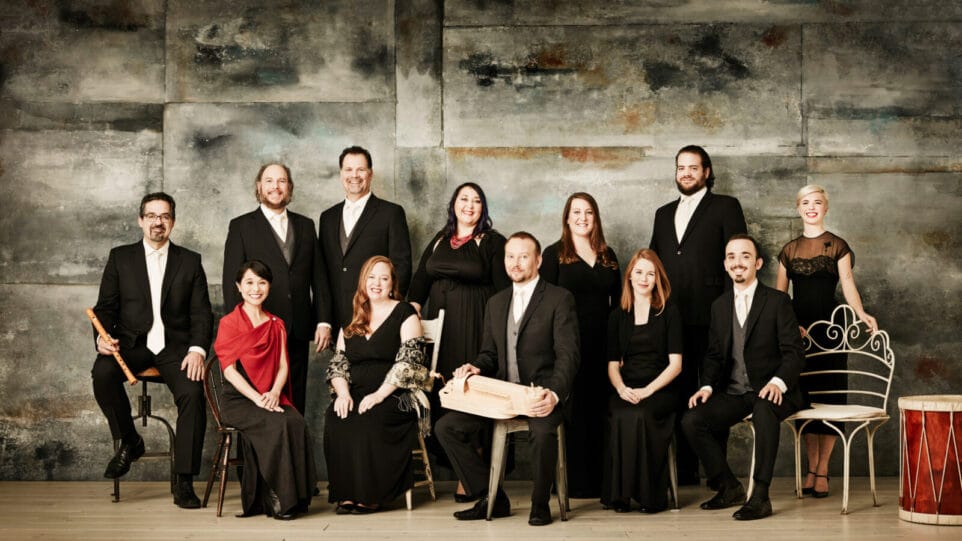 Holiday gems from the libraries and monasteries of Krakow, Prague, and Moscow. Hosted by Jordan Sramek, founder of The Rose Ensemble, and Minnesota Public Radio's Thomas Crann.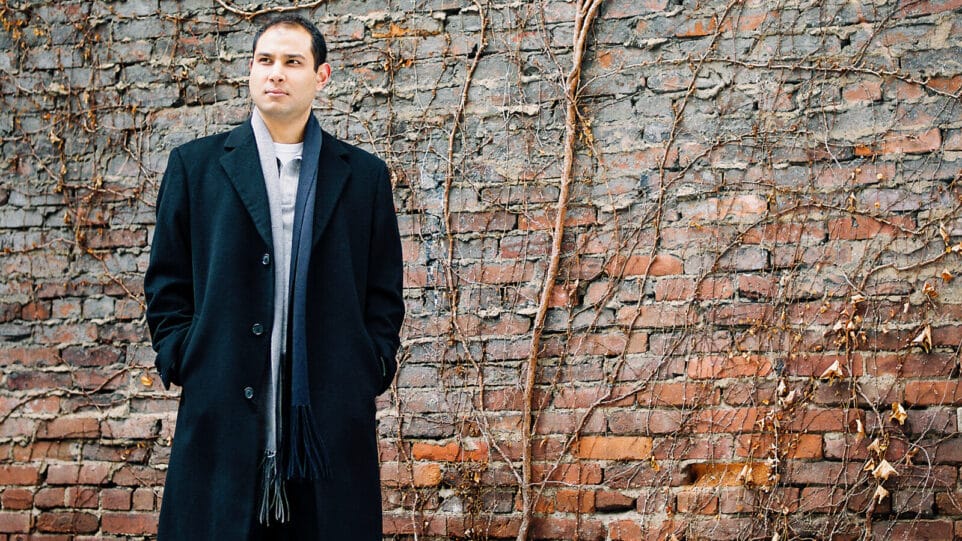 A holiday pops concert from the WDR Radio Choir and Orchestra with tenor Paul Phoenix, conducted by Fawzi Haimor.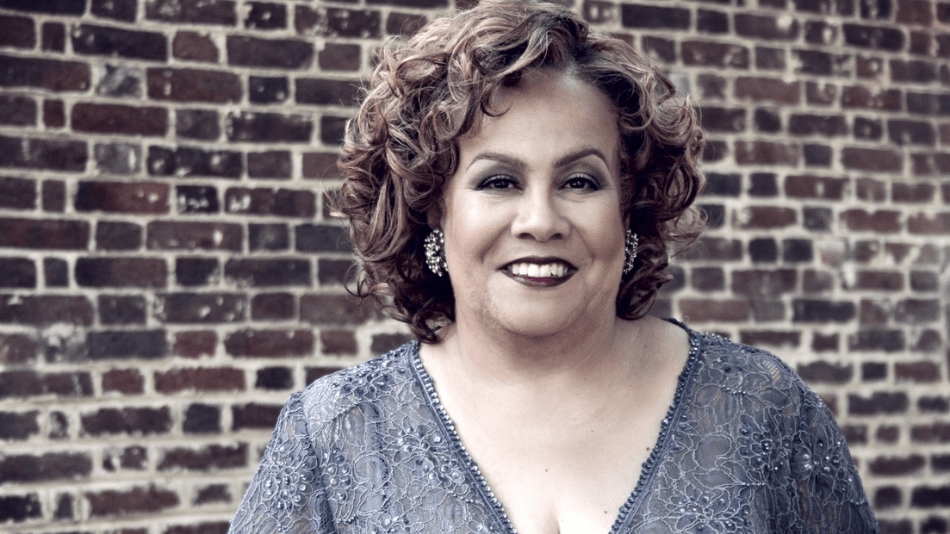 Dr. Louise Toppin hosts this special hourlong exploration of Christmas repertoire by Black composers, including Margaret Bonds's The Ballad of the Brown King.