Mondays at 8:00 pm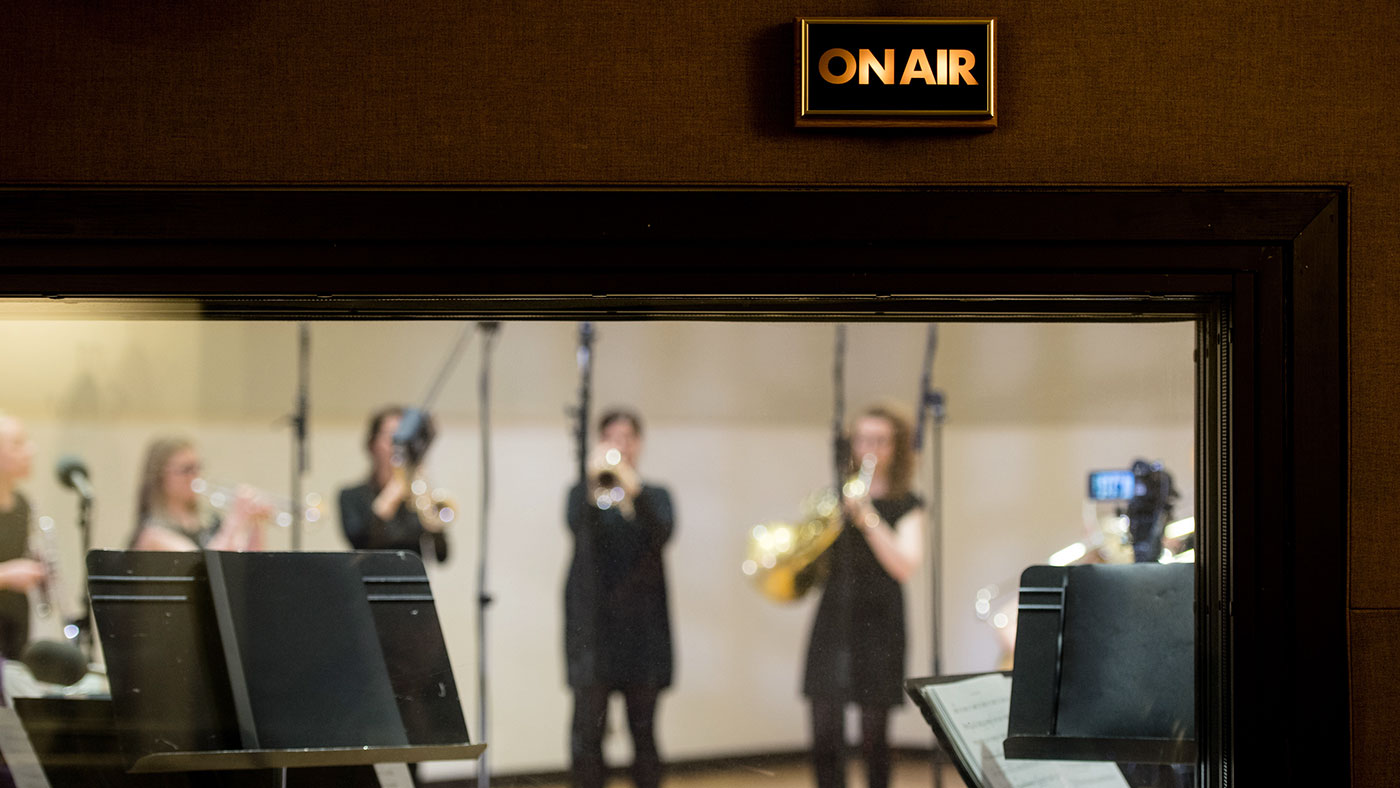 Enjoy weekly, full-length concerts Live from WFMT's Levin Studio.
Live from WFMT, the station's full-length recital series, presents weekly music and conversation from October through June. The program draws on the rich community of Chicago-based musicians as well as a roster of international artists who are visiting the city. Each two-hour program is performed live in WFMT's state-of-the-art Fay and Daniel Levin Performance Studio.
Subscribe to the Podcast
Sara Su Jones & Tatyana Stepanova
Award-winning violinist Sara Su Jones and collaborative pianist Tatyana Stepanova join us in the Levin Performance Studio for this Live from WFMT recital with music of Mozart, Franck, Kabalevsky, Shchedrin, Dinicu, Elgar, and Debussy. About the Artists Sara Su Jones, violin Hailed as a "violinist of enviable gifts" by a Chicago Sun-Times music critic, Sara Su Jones is an award-winning violinist ...
Orion Ensemble
Noted as, "one of Chicago's most vibrant, versatile and distinctive ensembles," by the Chicago Tribune's  John von Rhein, the Orion ensemble returns to the WFMT Levin studio. Comprised of very talented musicians, who offer a unique blend of ensemble possibilities. The core group is comprised of: Florentina Ramniceanu, Violin Judy Stone, Cello Kathryne Pirtle, Clarinet Diana Schmück, Piano
International Chamber Artists
What began as a gathering of musical friends, has grown to 21 musicians who form a versatile ensemble dedicated to showcasing emerging artists and bringing "great music to Chicago." The International Chamber Artists return once again to the Levin Performance Studio with a diverse and varied program. Patrick Godon, piano Jessica Usherwood, soprano Sang Mee Lee, violin Ellen McSweeney, violin ...