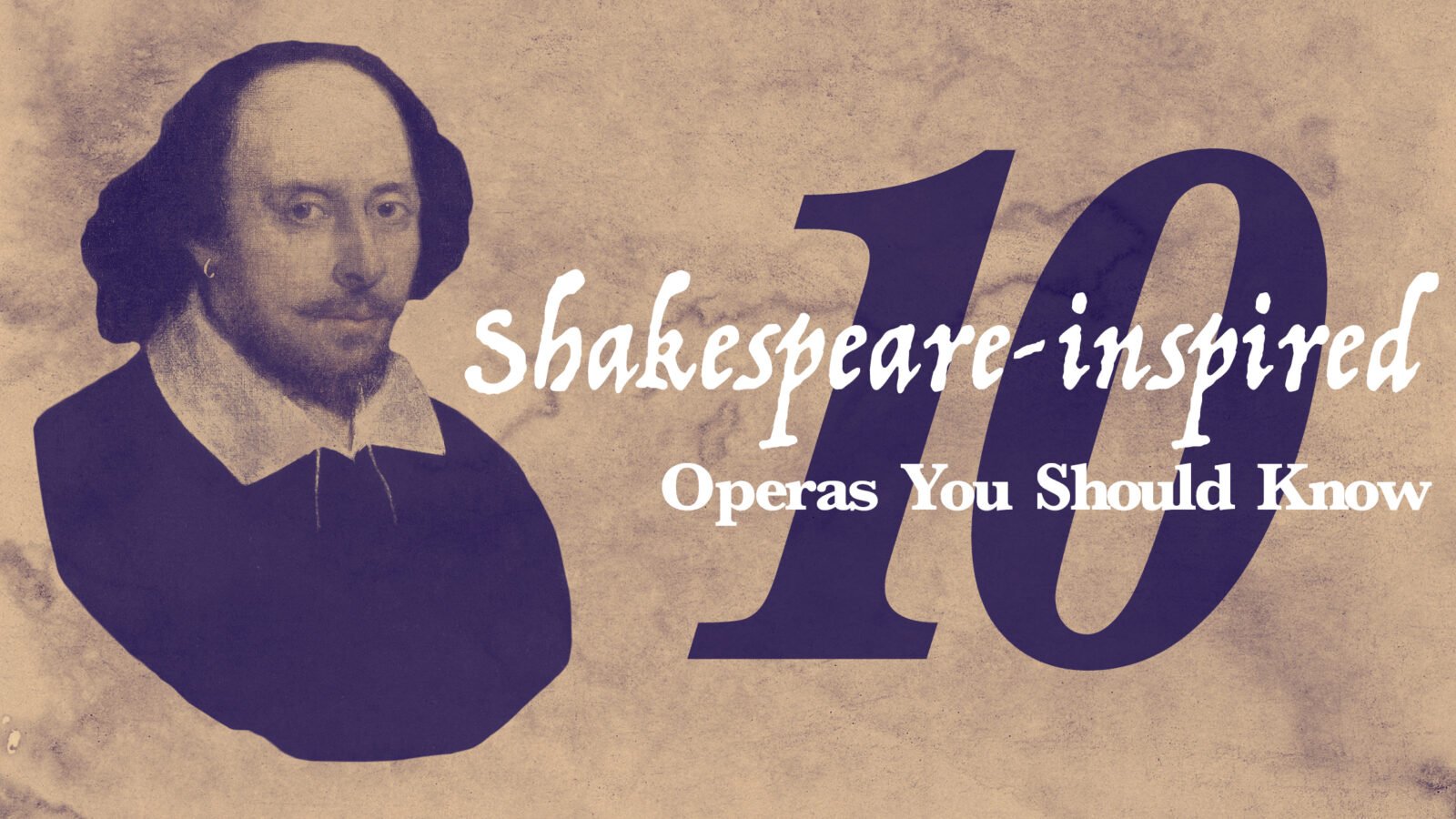 Shakespeare has inspired many composers over the centuries. Prokofiev composed one of the most beloved ballets in the repertoire, Romeo and Juliet, inspired by Shakespeare's play of the same name. Berlioz composed a "symphonie dramatique" inspired by this tale of star-crossed lovers, too. If "Music oft hath such a charm / To make bad good, and good provoke to harm," as Shakespeare wrote in Measure for Measure, perhaps these 10 Shakespeare-inspired operas will charm you.
---
---
The Fairy Queen, Henry Purcell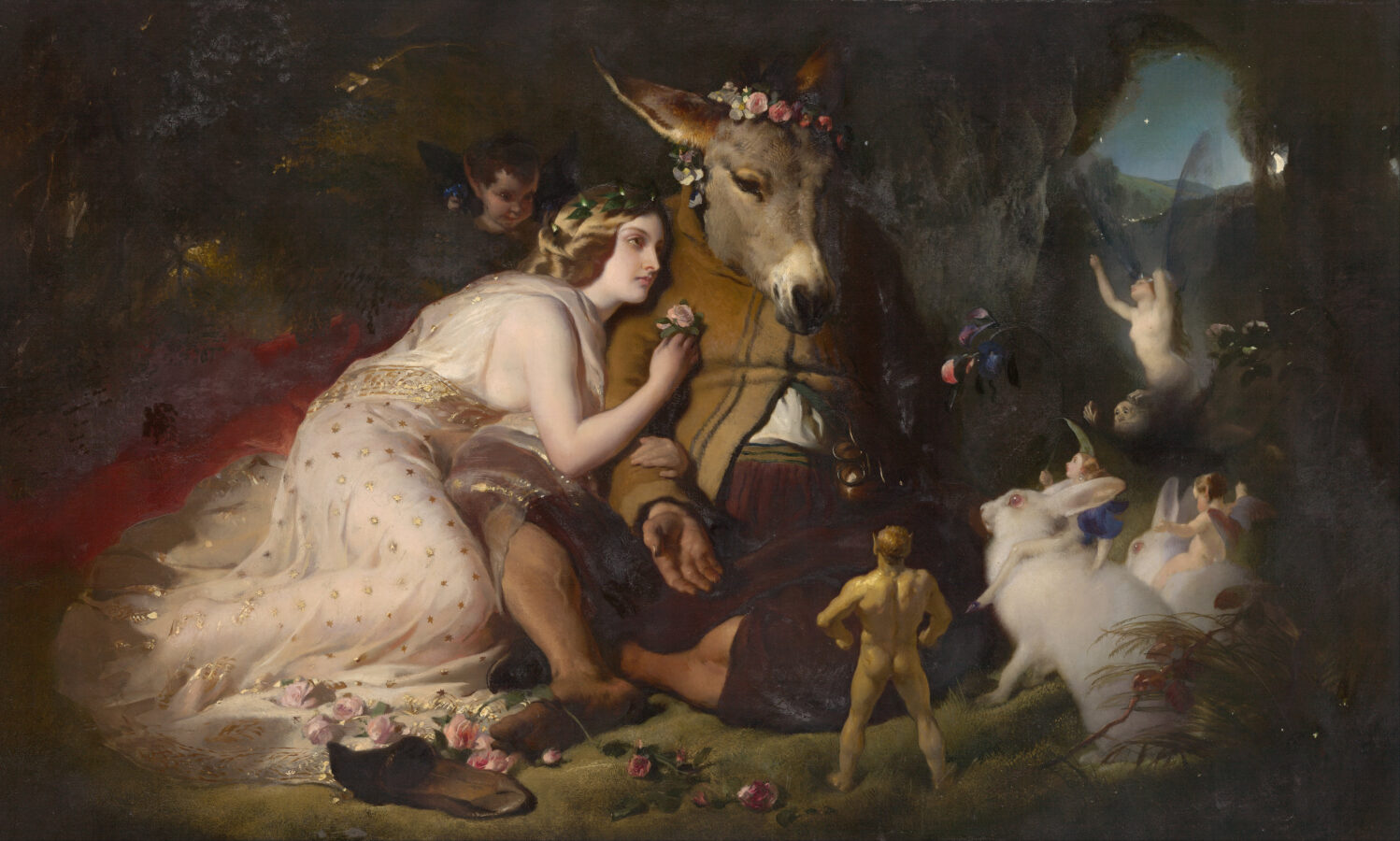 Premiere: May 2, 1692, London, England (Queen's Theatre, Dorset Garden)
Shakespearean inspiration: A Midsummer Night's Dream
In Purcell's masque, fairies intervene in mortals' love lives, and everyone falls for the wrong person. Though The Fairy Queen was one of the most expensive shows of its time, it ultimately lost money during its initial run.
Otello, Gioachino Rossini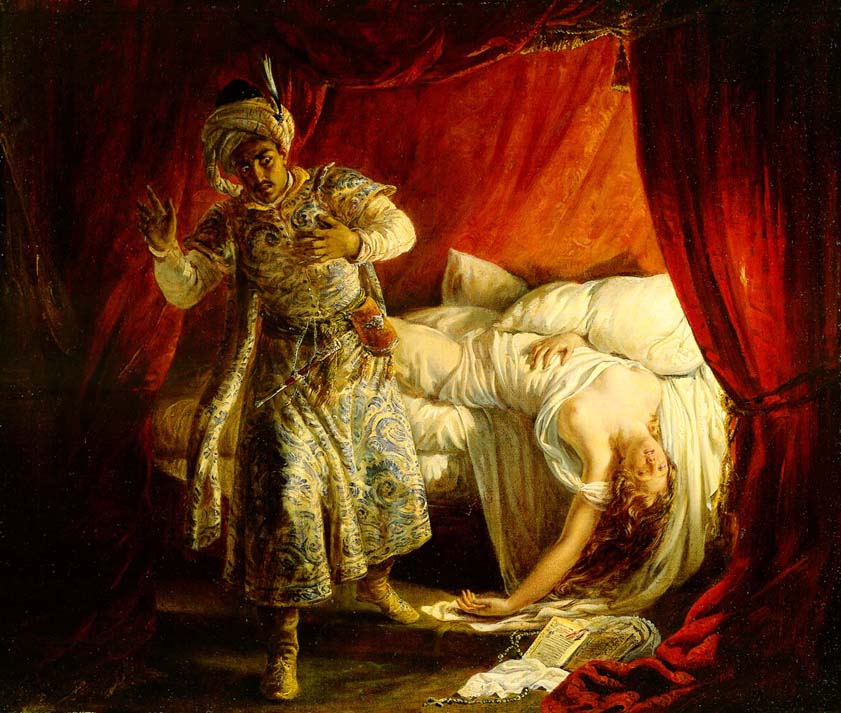 Premiere: December 4, 1816, Naples, Italy (Teatro del Fondo)
Shakespearean inspiration: Othello
Things get complicated when politics and marriage collide. A violent love triangle spells murder and suicide for the parties involved. Though Rossini's Otello was the first operatic adaptation of its namesake Shakespeare play, Verdi's version is more popularly revived today.
Hear a recital performance of "Ah, vieni, nel tuo sangue," featuring Lawrence Brownlee as Otello and Javier Camarena as Otello's nemesis Rodrigo.
Macbeth, Giuseppe Verdi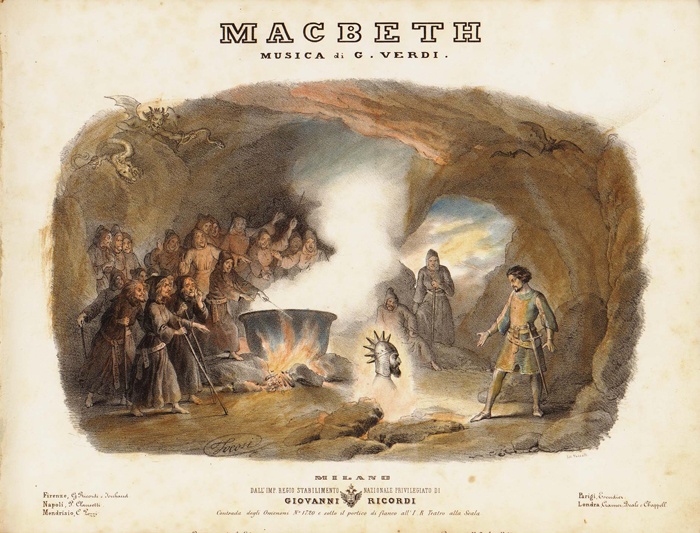 Premiere: March 14, 1847, Florence, Italy (Teatro della Pergola)
Shakespearean inspiration: Macbeth
Verdi said of Shakespeare's original play, "This tragedy is one of the greatest creations of man ... If we can't make something great out of it, let us at least try to do something out of the ordinary."
Hear Lady Macbeth celebrate her husband's newly acquired power in the aria "Vieni, t'affretta"
Roméo et Juliette, Charles-François Gounod
Premiere: April 27, 1867, Paris, France (Théâtre Lyrique)
Shakespearean inspiration: Romeo and Juliet
In the play and the opera, two teens from feuding families meet and fall in love. It doesn't work out. Gounod's first version of Roméo et Juliette had spoken dialogue between scenes, which later were replaced with recitatives.
Hear Juliette's famous aria "Je veux vivre," in which she sings of her love and fleeting youth.
Hamlet, Ambroise Thomas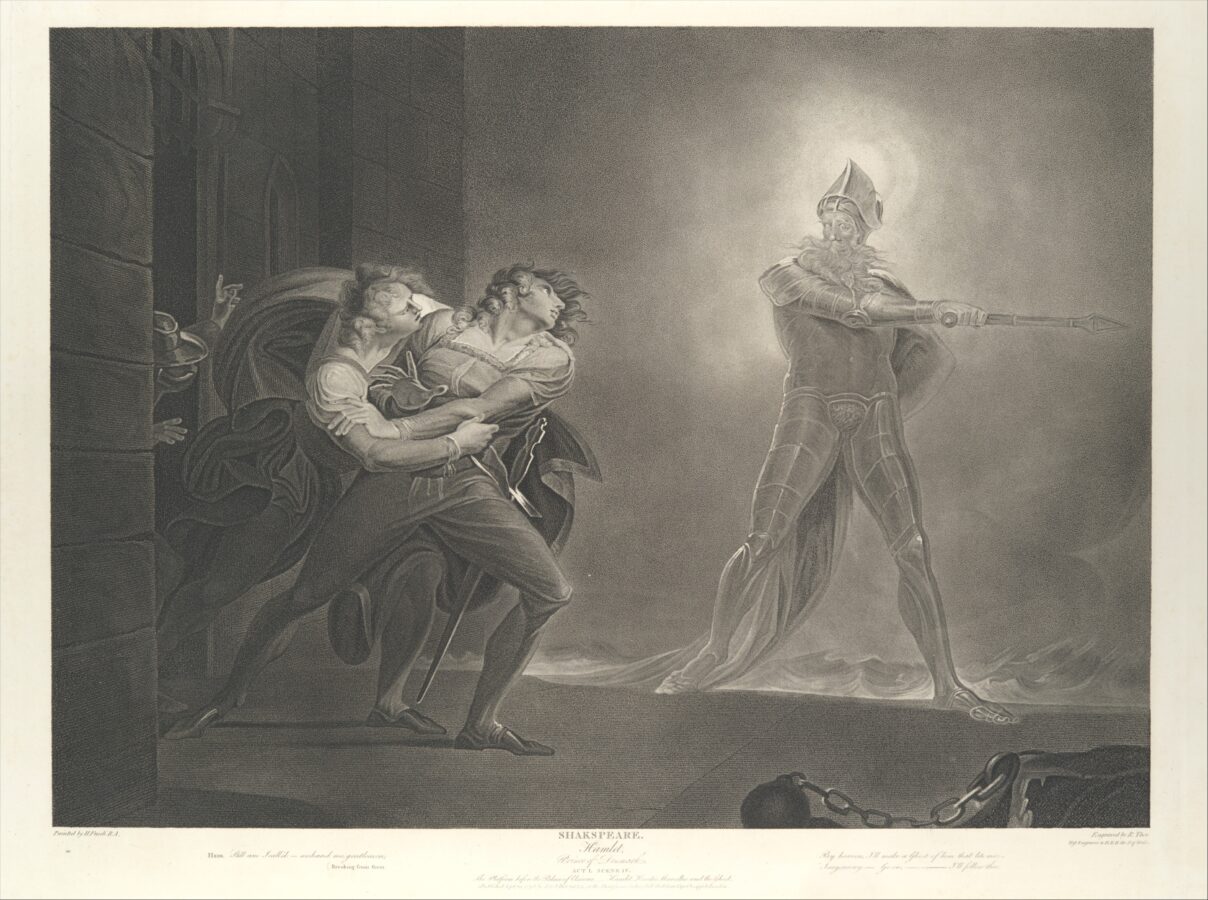 Premiere: March 9, 1868, Paris, France (Paris Opéra)
Shakespearean inspiration: Hamlet
Upon learning of his father's death and mother's remarriage to his uncle shortly after, Prince Hamlet suspects foul play. The opera's libretto, by Michel Carré and Jules Barbier, includes only half of the characters from Shakespeare's Hamlet. But setting the story to music gives it twice the impact.
Hear Ophélie's "Madness" sung by Christine Schäfer.
Falstaff, Giuseppe Verdi
Premiere: February 5, 1887, Milan, Italy (Teatro alla Scala)
Shakespearean inspiration: The Merry Wives of Windsor, King Henry IV
In this Shakespearian mash up, knight Sir John Falstaff tries – and fails – to woo two women for their husbands' money. Falstaff was the last opera Verdi composed, and one of only two comedies he wrote. (The first was Un giorno di regno.)
Hear the characters declare "Tutto nel mondo è burla" – all the world is a joke – in the finale of Falstaff.
Antony and Cleopatra, Samuel Barber
Premiere: September 16, 1966, New York City, United States (Metropolitan Opera)
Shakespearean inspiration: Antony and Cleopatra
In this tale of love and empire, Roman general Marc Antony chooses Egyptian queen Cleopatra over Caesar's sister, Octavia. The ensuing conflict takes on geopolitical proportions. Barber's Antony and Cleopatra was commissioned for the opening of the Metropolitan Opera House at Lincoln Center, New York, New York.
Listen to Leontyne Price sing Cleopatra's aria "Give Me My Robe."
A Midsummer Night's Dream, Benjamin Britten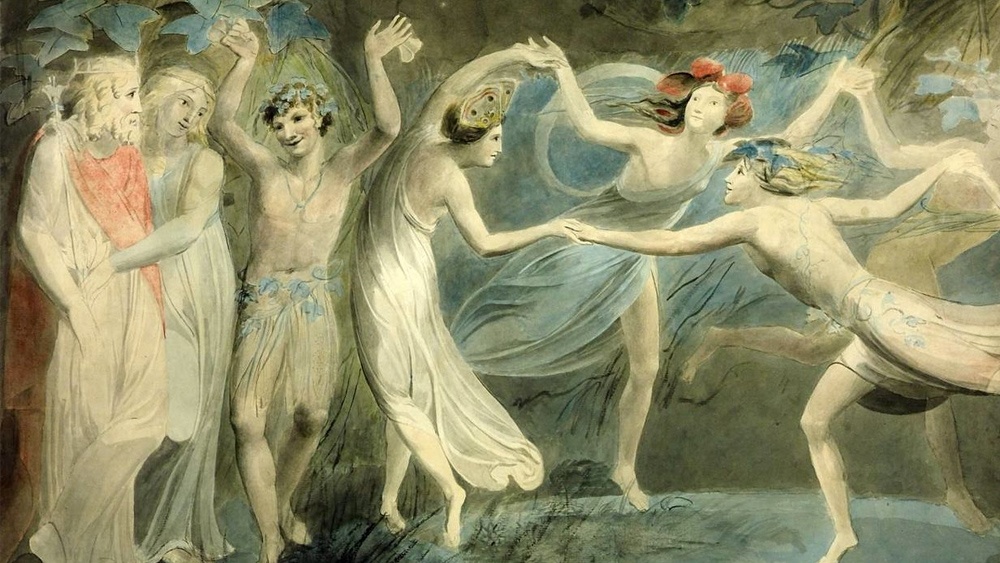 Premiere: June 11, 1960, Aldeburgh, England (Aldeburgh Jubilee Hall)
Shakespearean inspiration: A Midsummer Night's Dream
Fairies meddle. Chaos ensues. When Britten was 15, he played viola in a production of Shakespeare's A Midsummer Night's Dream with incidental music by Mendelssohn.
Listen to baritone Randal Turner, as Bottom, sing "When my cue comes, call me."
The Tempest, Thomas Adès
Premiere: February 10, 2004, London, England (Royal Opera House)
Shakespearean inspiration: The Tempest
Using magic, Prospero seeks vengeance on his brother Antonio, though eventually he realizes revenge won't solve his problems. Originally Adès was commissioned to write an opera about the Jonestown Massacre of 1978, though abandoned the idea in favor of this Shakespearean adaptation.
Listen as Prospero, played by Simon Keenlyside in this Met performance, sing his aria from Act III, "Their Brains are Boiled."
The Enchanted Island, Handel, Rameau, Vivaldi, et al.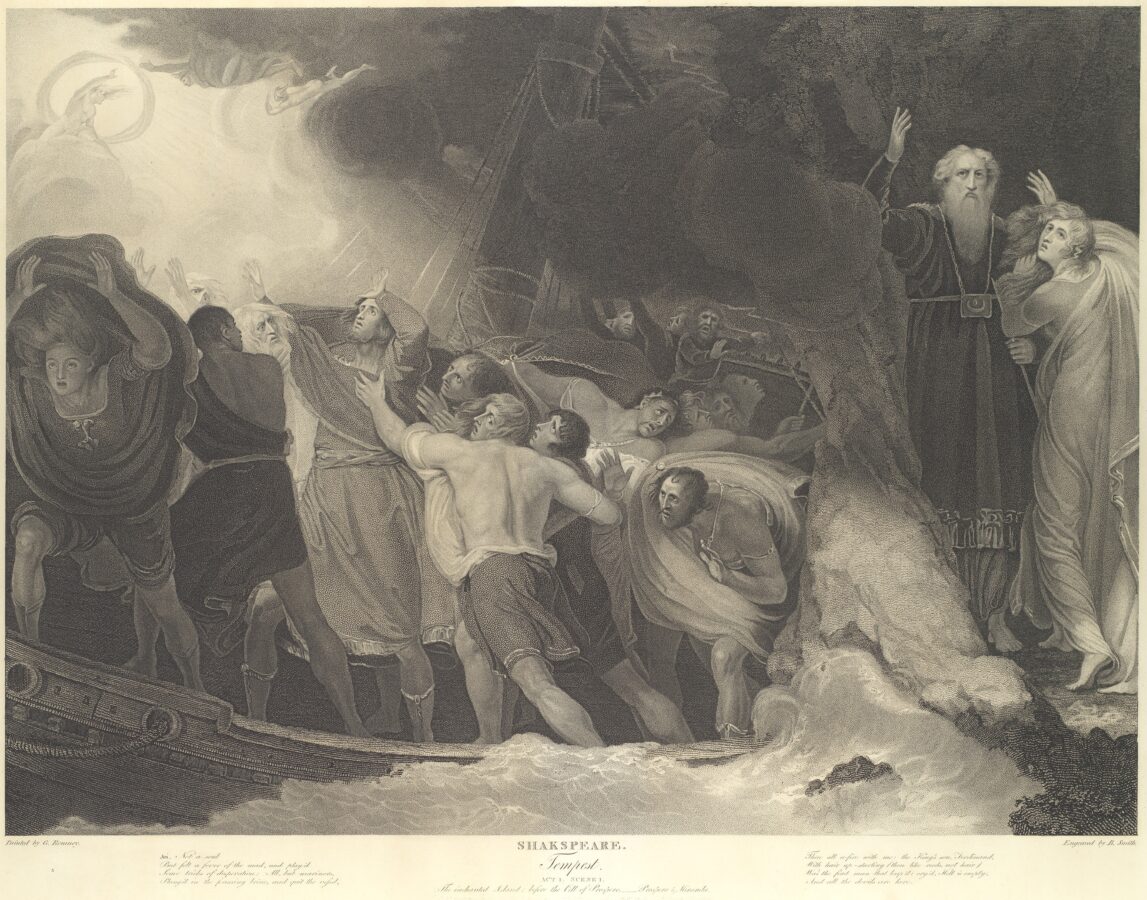 Premiere: December 31, 2011, New York City, United States (Metropolitan Opera)
Shakespearean inspiration: The Tempest and A Midsummer Night's Dream
Imagine A Midsummer Night's Dream, but on an enchanted island. The Enchanted Island is a pasticcio, meaning the score combines works by many composers, using text from a newly created libretto. When librettist Jeremy Sams began work on The Enchanted Island along with a team of collaborators, his initial playlist of works to include had 72 hours of music.
Listen to this recording of Joyce DiDonato, as The Enchanted Island's Sycorax, singing "Se lento ancora il fulmine," an aria taken from Vivaldi's Argippo.